McLaren reveals details for the stunning MSO Carbon Series LT beast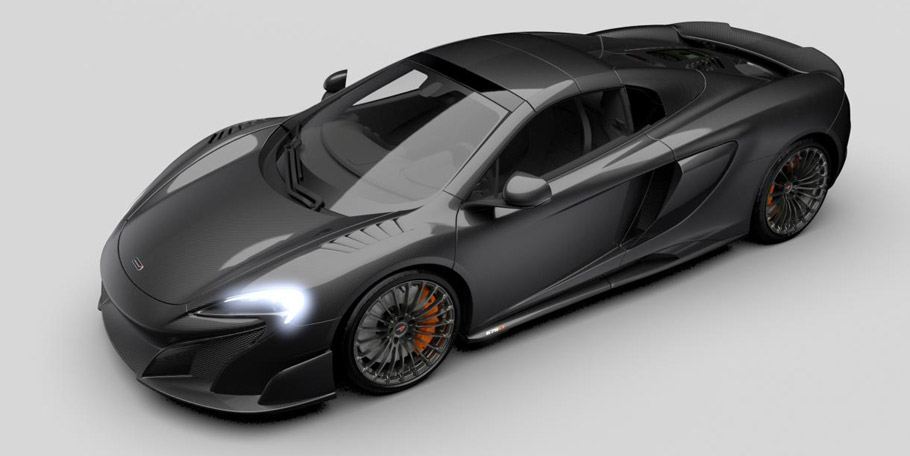 McLaren Special Operations, the well-known division of McLaren Automotive, has announced the creation of the MSO Carbon Series LT. Limited to only 25 vehicles, all already sold, the Series were created in response to the numerous requests by brand's enthusiasts.
Based on the 675LT Spider, the Carbon Series LT lineup is entirely based on weight reductions and tons of aerodynamics optimization. As the name suggests, there are numerous carbon-fiber components that not only contribute to vehicle's light body weight, but also enhance the aesthetics and show how capable brand's engineers are.
Exterior looks
As we said, there are numerous carbon-fiber components. Excuse us. We meant that there are tons of carbon-fiber in this beauty. Only some of the parts, made of the light fabric are the front bumper, front under body, side skirts, side intakers, the lower side intakers, the rear fenders, rear deck, rear bumper, diffuser and the Longtail Airbrake. Also, the Carbon Series LT is geared with glossy carbon-fiber electronically retractable roof and tenneu, A-pillars, bonnet and rear deck. How cool is that?
SEE ALSO: McLaren Unveils P1 GTR Design Concept at Pebble Beach
Long story short, MSO Carbon Series LT comes with a total of 40% more carbon-fiber, compared a standard vehicle. So far, so good. But what is it under the bonnet?
Drivetrain system
The vehicle comes with a heavily reinforced 3.8-liter twin turbo V8 engine, taken from its Coupe sibling. This unit produces a total of 666hp (497kW) and 700Nm between 5,000 and 6,500rpm. The changes to the engine include component replacements in order to optimise the level of power, along with more precise torque distribution. Also, the turbo system is more efficient, just like the cylinder head movement and exhaust manifolds.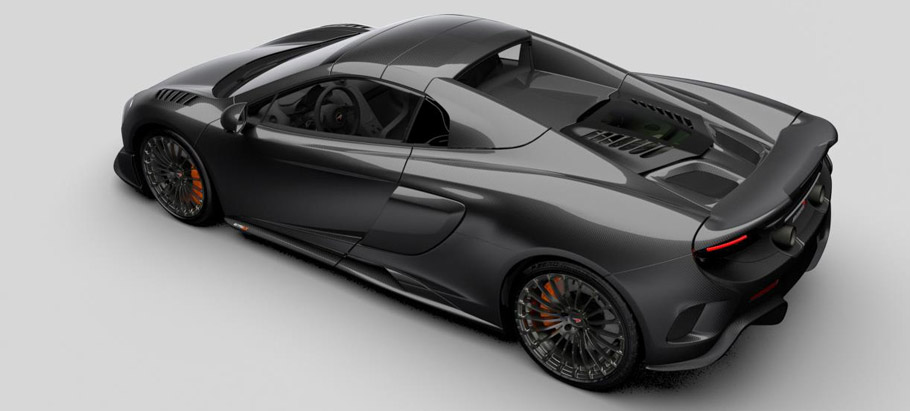 All this means that the carbon beast can sprint from 0 to 100km/h (62mph) in mere 2,9 seconds and from 0 to 200km/h (124mph) in 8.1 seconds. And with the aid of the improved torque delivery that ensures maximum acceleration and minimum wheel slip, the top speed is 326km/h (203mph). Impressive.
Production of the MSO Carbon Series LT will start this autumns. This will be the time when more details will be revealed. Stick with us in the meantime!
Source: McLaren