MSO Releases One-Off Red-Accented McLaren P1 [UPDATED]

David Kyte, who is a British businessman, is the lucky person who owns this car. What's so special about it, you might ask. Well, first of all it is a McLaren P1, secondly – it has been updated by MSO a.k.a. McLaren Special Operations, and third, it is absolutely one-off. It is actually one of the 375 P1 hybrid supercars that have been sold within an instant after the premiere of the car during the 2013 Geneva Motor Show, and it has been individualized according to the tastes of Kyte.
To go into details, the exterior of the car has received a blue paint scheme contrasted by bright red stripes and accents. The highlighting color can be seen used for the side skirts, front splitter, door surrounds and on the rear diffuser.
SEE ALSO: Production McLaren P1 GTR Debuts in Geneva [VIDEO]
Accompanied by the red brake calipers and red accents inside the gloss black wheels, they make the hypercar really stand out.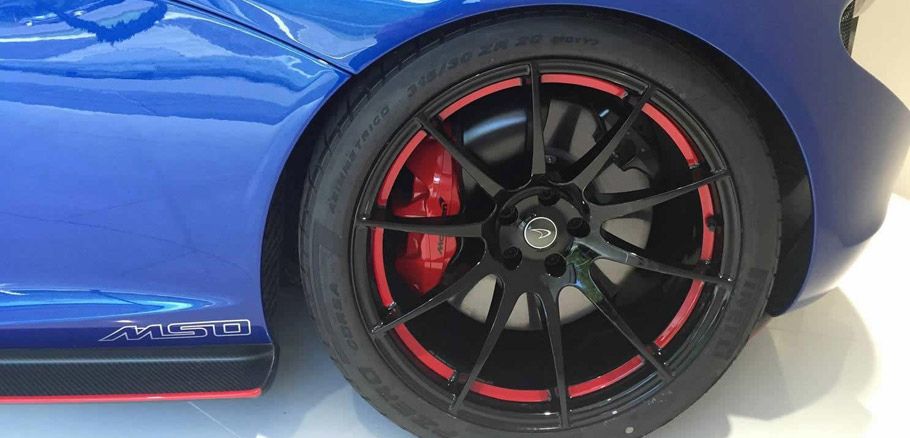 Inside, we manage to see Alcantara throughout and carbon fiber elements on the center console and side sills. The latter has also received "McLaren Special Operations" lettering. The lightweight material has been extensively used due to the fact that the weight of the P1 should be kept low at only 1,400 kg (3,086 lbs).
To remind you, the P1 is actually starting a trend of new hybrid supercars. It is powered by 3.8 litre V8 unit with engine block casting that incorporates the electric motor. The total output that it produces has been rated at 903 hp (664 kW) and 850 Nm (627 l-ft) of torque.
News & Pictures Source: McLaren via David Kyte's Official Facebook & GTSpirit.com