Mercedes-Benz E200 Natural Gas Drive And E220 BlueTEC BlueEFFICIENCY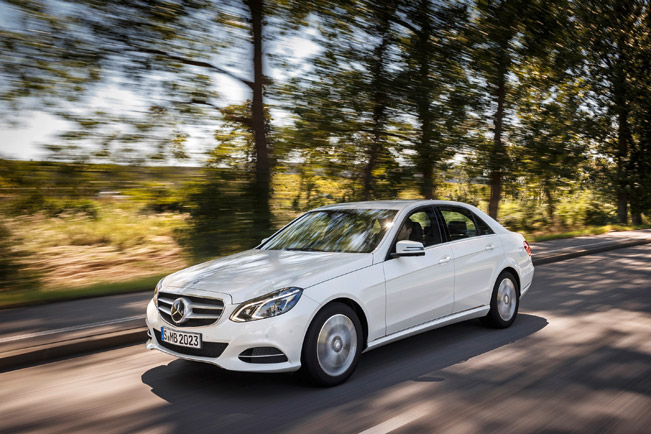 Mercedes-Benz E 200 Natural Gas Drive is the economical and environmentally friendly variant to the E-Class. What is so special around it is that it features bivalent drive. This means that it can run on both petrol and natural gas.
When this Mercedes-Benz runs on natural gas, this means it delivers 20 percent reduction in CO2 emissions, which in this particular case are estimated at just 114 grams of CO2 per kilometer. In addition, the new model – Mercedes-Benz E220 BlueTEC BlueEFFICIENCY Edition also highlights how environmentally friendly the E-Class is.
To be more precise, the E200 Natural Gas Drive utilizes only 4.3 kg of natural gas per 100 kilometres. If the new E 200 NGD automatically switches seamlessly to running on petrol because the gas tank is empty, then the fuel consumption is just 6.3 litres per 100 kilometres. The CO2 emissions in this case are 147 g per kilometer.
In addition, the car's driving range is also enhanced. The car covers more than 400 kilometres when running on natural gas. As soon as the gas tank becomes empty, the vehicle automatically switches to run on petrol and can run up to 1300 kilometres.
To go even further into details, the natural gas is stored securely in three containers: one behind the rear backrest and two under the floor of the boot. They have the capacity of holding 121.5 litres (19.5 kg) of natural gas together.
In fact, the heart of the E200 NGD is the new four-cylinder petrol engine with spray-guided direct injection. The unit develops an output of 115 kW (156 hp) and maximum torque of 270 Nm (199 lb-ft) at 1250 revolutions per minute. The acceleration time for the standard sprint from 0 to 100 km/h is 10.4 seconds, and the top speed is 220 km/h. Moreover, there is also included in the car an ECO start/stop system which adds to the efficiency of the drive system.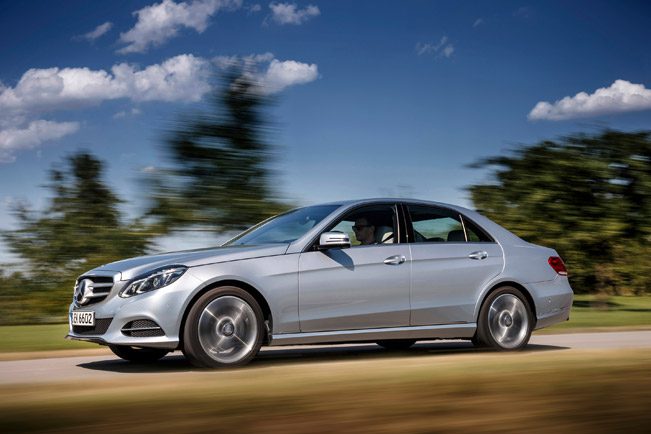 Next, the Mercedes-Benz E220 BlueTEC BlueEFFICIENCY Edition: utilized Mercedes-Benz four-cylinder diesel engine with direct injection. It is fuel-efficient, but it is still capable of generating 125 kW (170 hp) with an engine displacement of 2143 cubic centimetres.
The model also develops staggering torque of 400 Nm (294 lb-ft). The special model's unit is matched with a 7G-TRONIC PLUS automatic transmission that has been optimized and includes ECO start/stop function.
The car is also equipped with low-resistance tyres on 16 or 17-inch wheels, has a lowering of the chassis by up to 15 millimetres and a radiator blind that directs the flow of air as required and thus improves aerodynamics.
All in all, the fuel efficiency of the model is estimated at 4.4 litres of diesel per 100 kilometres, with CO2 emissions of 114 grams per kilometer. The acceleration time of the car from 0 to 100 km/h is estimated at 8.4 seconds on its way to a top speed of 227 km/h.
Mercedes-Benz E220 BlueTEC BlueEFFICIENCY Edition will be available from September with a starting price of EUR 47,272.75. Mercedes-Benz E200 NGD will be available from December for EUR 47,808.25.
Source: Mercedes-Benz