Mercedes-Benz Introduces S550 Premium Sports Edition in Japan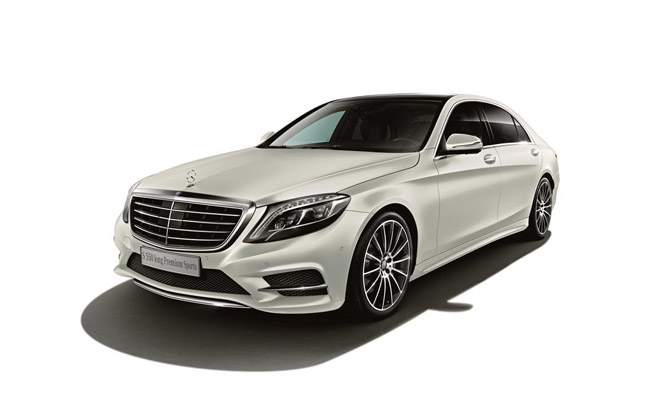 Mercedes-Benz is currently introducing exclusively in Japan the S550 Premium Sports Edition. The car will go on sale later this month and will be produced in a limited run of only 200 units. This special model is based on the long-wheelbase version of the S550 and features the AMG sport package. The exterior of the vehicle, depending on the preference of the future owner, can be either the exclusive Obsidian Black or White Diamond paint schemes. These paint finishes will available only and exclusively for the S550 Premium Sports Edition.
Furthermore, this Mercedes will be running on 20-inch AMG alloy wheels. The sporty styling I continued inside the cabin. Here we see black Nappa leather seats, designo ash wood trim and a leather/wood steering wheel.
In addition, the car also comes packed with chauffeur package. It features executive rear seat, heated seats, heated armrests as well as a rear seat entertainment system - among other things.
The company hasn't' said anything about engine configuration so this probably indicates that the car will retain the standard unit. The S550 Coupe is driven by the 4.7-liter biturbo V8 engine. It produces 449 horsepower (330 kW) and 699 Nm (516 lb-ft) of torque.
These figures help the special Japan edition S550 run from 0 to 100 km/h  in only 4.5 seconds on its way to a top speed of 130 mph. Mercedes-Benz S550 Premium Sports Edition will cost the lucky owners ¥18,100,000 which is approximately $169,000 USD.
Source: Mercedes-Benz