Mercedes-Benz Vito E-CELL
The Mercedes-Benz Vito E-CELL is the world's first electric van, which is now eligible for the Government's new Plug-In Van Grant, reducing costs by 20%. There are several regulations needed to be fulfilled like emitting less than 75g/km CO2, be capable of at least 60 miles (100 km) between charges and a top speed of more than 50mph (80 km/h).
Vito E-CELL is powered by an electric motor with 82PS (60 kW) and 280Nm (207 lb-ft). It has 16 Lithium-ion battery modules with a combined capacity of 36 kWh. This means a maximum range of 130km (80 miles) on a single six-hour charge from a 380/400 volt input.
Although that the electric Vito is not so powerful, it comes with ESP (Electronic Stability Programme) as standard.
"With an enviable range, advanced safety systems and payload equal to a regular van, the zero-local emissions electric Vito E-CELL easily meets the criteria for the new Plug-In Van Grant, and we welcome its introduction.", said Steve Bridge, Van Sales and Marketing Director for Mercedes-Benz UK.
"Schemes like this help businesses to do their bit - and to join us in working hard to lower vehicle emissions. It is our ultimate goal at Mercedes-Benz to achieve emission-free driving and our first-ever series produced electric van is testament to our commitment to deliver this.", he added.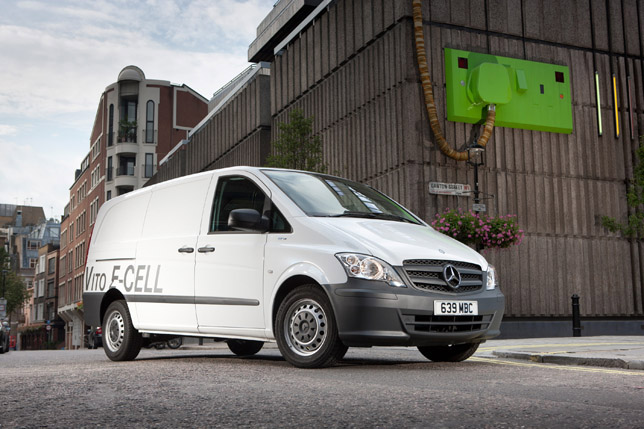 Source: Mercedes-Benz