Mercedes-Benz works on new Pullman limousine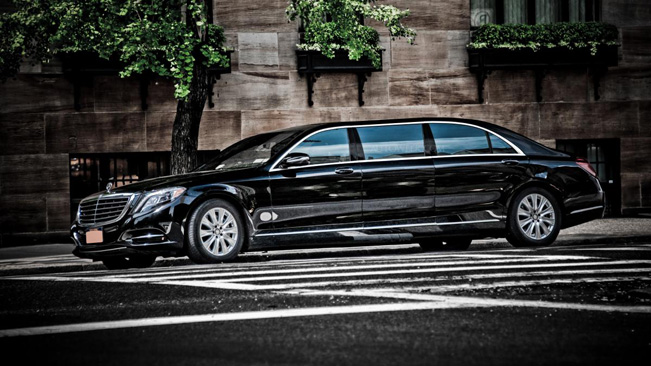 The German automaker Mercedes-Benz will debut the Pullman version of the current S-class in early 2015, online sources say. The new ultra luxurious vehicle will be created and built by tuner Brabus and will feature four doors and six seats.
The new Pullman model will be based on the 2014 W222 S-class platform and will come with 2+2+2 seating with a middle row of rear-facing seats. The limousine will come in two versions – standard and armored – and will be positioned above the S600 Maybach and the S65 AMG Maybach.
The upcoming new Mercedes-Benz car is likely to be offered in 4Matic versions only and is expected to be powered by the same 6.0-liter V12 gasoline engine, found in the S600. This unit is capable of delivering 523 HP (385 kW) and 612 lb-ft (830 Nm) of torque. Of course this power will not be the same for the armored version of the Pullman, which will also come with tweaked suspension to accommodate the changes. The Pullman will be a large car – its wheelbase will be about 45 inches (1.15 meters) longer than that of the standard long-wheelbase version of the S-class, while the roof will be about 2.3 inches (5.8 centimeters) higher than in older versions of the Pullman. The car is expected to be 251 inches (6.37 meters) long and the body is said to feature standard rear doors and a reworked C-pillar section that will also debut on the S600 Maybach.
Being Pullman the new Mercedes-Benz vehicle will offer exclusive interiors. Designed and developed by Brabus, the interior of the new Pullman will include a powered electrochromatic transparent partition between the driver and the passenger compartment, as well as a large flat-panel screen that will rise out of the same partition housing. Both rows of rear-passenger seats will offer folding tables and other amenities stowed in the extensive consoles.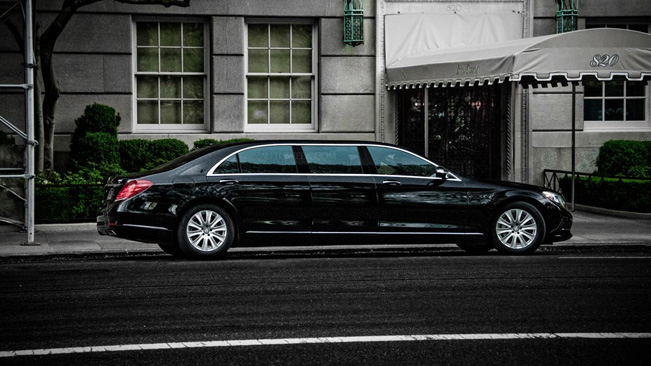 The armored version of the new Pullman is perhaps the more interesting vehicle. It will come with one of the highest levels of ballistic protection available for passenger cars, namely B6/B7, which means it will be able to withstand 7.62 mm NATO rounds as well as provide some protection against grenades and IEDs (improved explosive devices). The protection package also includes runflat tires, a separate oxygen supply against attacks with poison gases, automatic fire extinguishers for the underside of the car, communications equipment and LED strobes as well as siren and PA systems.
Unfortunately for most people Pullman means high quality, luxury and high price and the new Mercedes-Benz vehicle will be no different. The standard version will sell for around USD 500 000, while the armored Pullman vehicle will start at about USD 1 million. Both versions are expected in early 2015 and will be offered for ordering in H1 2015.
(pictures courtesy of Autoweek)
Source: Autoweek