Mercedes CL Black Edition V2 Aerodynamic Kit by Prior Design
Say hello to the Prior Design BlackEdition widebody aerodynamic kit for the Mercedes-Benz CL... version 2.0. Or as Prior would like to call it - V2. It fits all W216 coupes and to some extent, it acts as a development over the previous one.
Naturally, some of the components are shared with the first project while the new ones are designated by a "BlackEdtitionV2" label. Namely, we are talking about the front bumper which gets two air outlets at the sides and at the back we have a bit more change – the fins on the diffuser are now far more articulated and the rear bumper is also new. As for the other parts, it's a bit of a de ja vu – a vented hood, flaring wheel arches interjoined by some side skirts and mesh grille inserts. Prior seem to have ditched the air-scoop thingy for which we thank them.
There's one more thing that we get from the old one as well – the price. This Dura Flex fiber plastic luxury will set you back 12,900 Euros or $16,426. For that kind of money, you can almost by a Peugeot 408 in Russia – spicy. But hey, you do get mounting material and that's a game changer, right?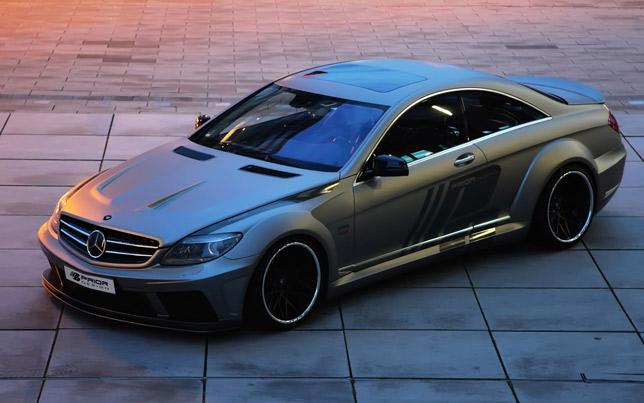 Source: Prior Design