Mercedes-Maybach S 600 Guard Grants You with Maximum Ballistic Protection

Mercedes-Maybach S-Class cars a probably the most luxurious ones currently offered on the market. Since the people utilizing them as a transportation method are among the minimal percent that requires maximum protection, Mercedes has made their choice of ultra-luxurious and expensive vehicle much easier. Low and behold the Mercedes-Maybach S600 Guard! This "car" is more a military machine, because it features special protection and is certified with the highest ballistic protection level VR10… for civilian vehicles. To translate this into a more understandable language, this means that the S600 Guard can withstand hardened steel core bullets fired from an assault rifle.
What is more, part of the protection concept is that it is very hard to distinguish the armored version of the Maybach from its series-produced counterpart. The vehicle also has an ERV 2010 rating, which stands for Explosive Resistant Vehicles.
SEE ALSO: 2016 Maybach S-Class: Soon a Fact in the U.S.
The key advantages of the armoring done here include the following: excellent strength and stability due to the reinforced base structure, as well as the high level of comfort due to the integration and intelligent overlapping of all protective elements.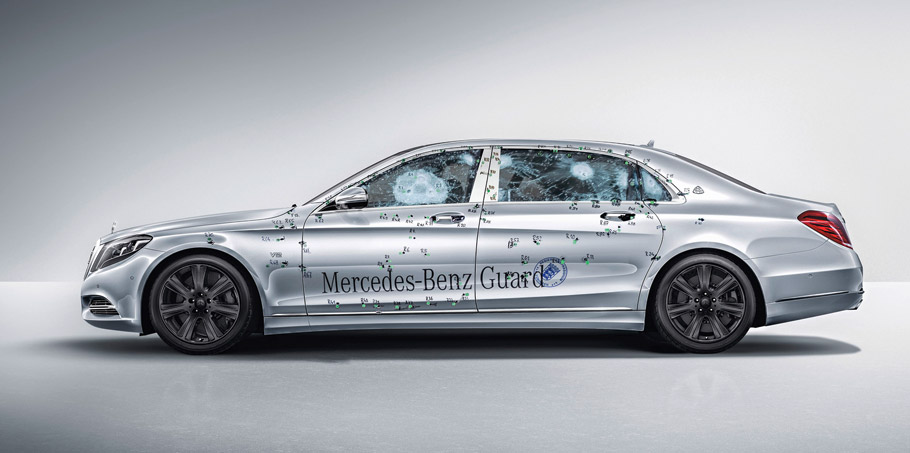 Protective components made of special steel are integrated into the cavities between the body structure and the outer skin. In addition, the intelligent overlapping systems at particularly critical points, such as material transitions deliver comprehensive ballistic protection. The windows are a fixed and made of appropriate materials and thicknesses. They have been too coated with polycarbonate on the inside for splinter protection. Protection against explosive devices is ensured via the underbody armoring, which covers the underbody under the occupant compartment. 
The other benefits of the Mercedes-Maybach S 600 Guard include that it can be ordered as an eight-cylinder (long-wheelbase S500) and as a twelve-cylinder (long-wheelbase S600). The "car" is huge with its 5453 mm length and a wheelbase of 3365 mm. In addition, other changes are minor and include for instance the repositioning of the rear seats further back, which adds to the sense of privacy. The standard equipment already features executive seats on both left and right, and innovative voice amplification.
Congrats to those purchasing!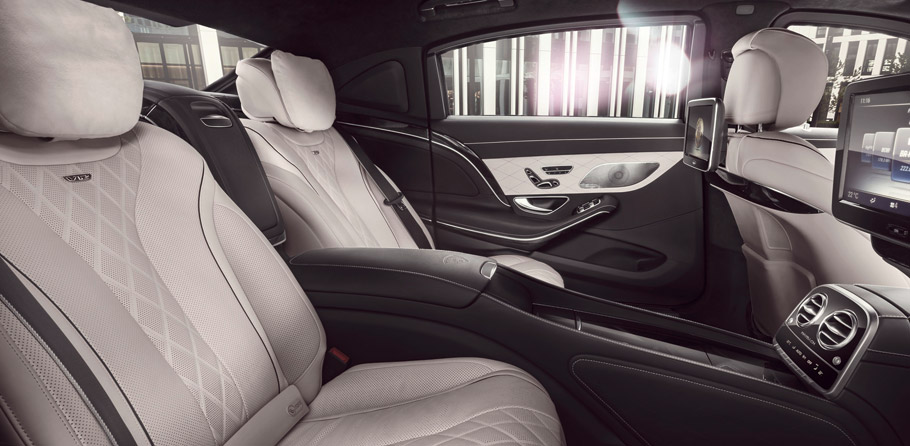 Source: Mercedes-Benz