Mercedes S63 4Matik Coupe Enhanced by IMSA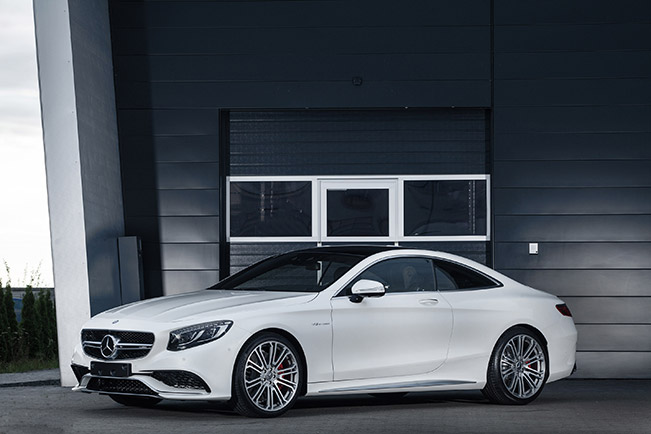 The tuning company IMSA GmbH, Brueggen got its hands on the new Mercedes-Benz S63 4Matik Coupe, giving it some last touches which enhance the already good-looking and attractive car.
First of all, the tuner bestows on the sedan the IMSA's own lowering module such as the air suspension system which is complemented by a wheel-tire-combination of a very specific sort: Precisely, IMSA forged light-alloy rims in 9x21 in. with tires 255/35R21 on the front axle and in 10,5x21 in. with 295/30R21 on the rear.
A huge part of the new improvements is situated around the engine. The current changes are made in order to support the powerplant of the Mercedes in question. This results in the production of the screaming 720 hp (529 kW) with 1,080 Nm of maximum torque that are provided at free disposal.
Other highlighting developments of the Mercedes S63 4Matik Coupe include a software update as well as new sports cats and modified x-cross central muffler of the exhaust system. What is more, the charge air cooler and the sports air filters undergo some significant alterations too. Still remaining the downpipes and the turbocharger outlet for optimized air flow rate and the intercooler radiator.
The worldwide success of IMSA is a result of the company's leading goal to provide even better driving experience and ultimate fun by dealing with professional know-how mechanisms, quality assurance and high-class technological attachments. In the future, IMSA will also create complete tuning programs for other selected Mercedes-Benz models with a primary focus on AMG.
Source: MIRANDA MEDIA