Mitsubishi Concept GR-HEV And Concept CA-MiEV With Debut in Geneva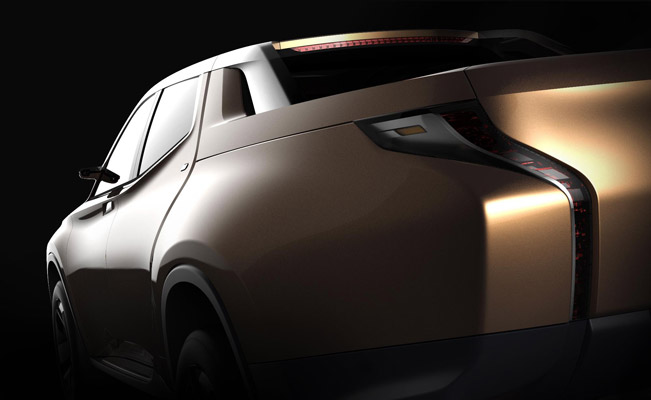 Mitsubishi is exploring the full electro-mobility engineering palette – Pure Electric (EV), Hybrid Electric (HEV), Plug-in Hybrid Electric (PHEV) - hinted at through two brand new concept vehicles which will be officially revealed at the 2013 Geneva Motor Show, next to the already teased Outlander PHEV.
The first concept that is being teased is the Mitsubishi Concept GR-HEV – The Sport Utility Hybrid Truck. It is a large, tough and sporty vehicle. Here a Hybrid (HEV) technology is applied for the first time to a one-tonne pickup truck.
"Dual Design" vehicle is a creation of Mitsubishi which includes an all-new exclusive HEV solution, featuring a Clean Diesel engine and electric motors. Simpler and more affordable than either EV or PHEV, HEV is deemed best suited to the heavy-duty daily requirements of pickup truck users.
The same concept also includes full-time 4WD technology, featuring Super All Wheel Control (S-AWC) integrated vehicle dynamics control system driveline to deliver high stability traction and driving performance under all road conditions. As a matter of fact, this model is developed in such way that it emits CO2 below 149 g/km.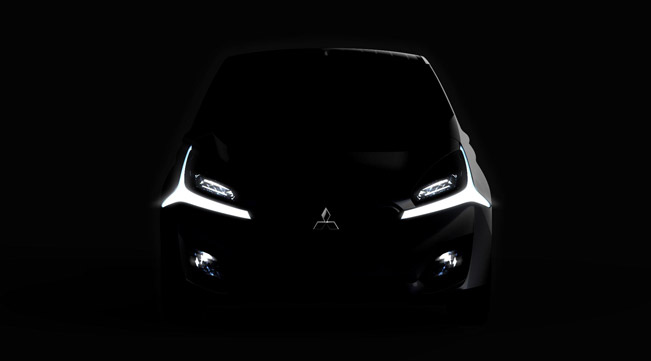 The next teased vehicle is the Mitsubishi Concept CA-MiEV – The Suburban EV. With this concept, Mitsubishi shows its consideration towards taking pure EVs beyond a mostly urban environment with a next generation compact EV.
The CA-MiEV have high density batteries, advanced aerodynamics and will offer 300 km driving range, perfectly suited for suburban and country daily life. Further innovative real-life features include magnetic resonance wireless charging technology, smartphone activated functions.
Source: Mitsubishi