Come See Mitsubishi Outlander Facelift in New York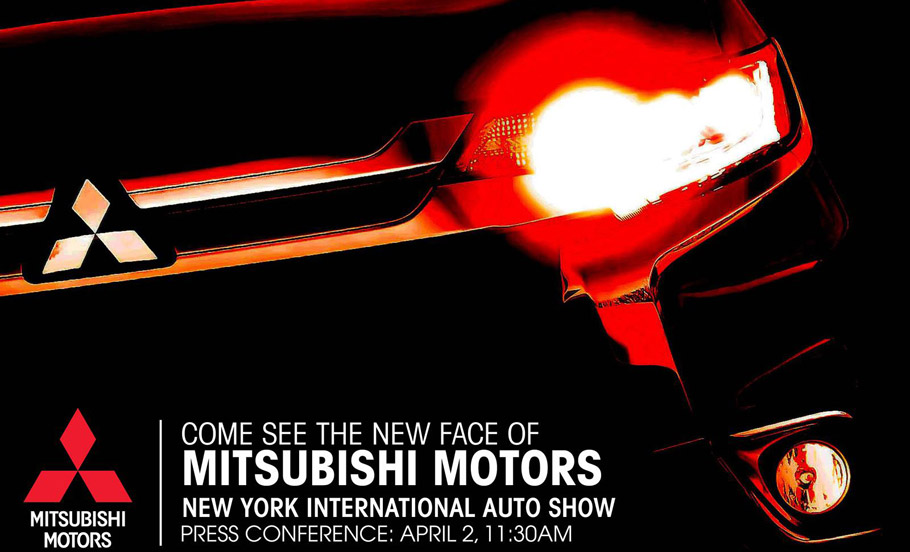 New York Auto Show is starting on 2nd of April and this is where we will see the birth of Mitsubishi Outlander facelift. The new model is heavily influenced by the Outlander PHEV Concept-S which we have seen in Paris last year. Since there is literally no information about the vehicle we will have to trust the rumors and to hope that there's nothing unchanged from the concept.
It appears that the front of the car will feature extensive use of "metallic" material such as the chrome. It has the typical for Mitsubishi nose, but a little bit different from the Parisian concept fog lights. We have also heard that the rear of the new model will be also fitted with chrome accents and will show-off with new and never-seen-before taillights.
We do expect to see it running on alloys with new design and to see more luxurious interior. Are these expectations going to happen, it is only a matter of month to understand.
There will be also a significant improvement in the hybrid system that the PHEV utilizes. The current version of the Outlander uses a 2.0-liter four-cylinder unit, two electric motors and 12 kWh lithium-ion battery. It can only run on electricity up to 34 miles and we do expect to see some improvements regarding this matter. The maximum range is 547 miles and the car will be using only 1.6 liters per 100 km of fuel to cover them.
At the show it is likely to see the updated Outlander Sport, too, so it is a good idea to visit it if you can. At last, we do expect to see the vehicle having a full reveal one week prior the event.
Source: Mitsubishi