More Features at No Extra Cost? Go for the new Toyota Camry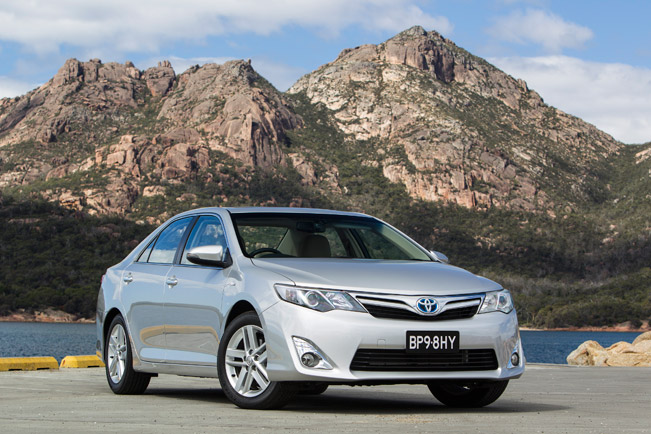 Toyota Camry gets some sustention at no extra cost! How cool is that! The car now has an upgraded audio system and a standard reversing camera. There's a catch though: the changes come for free for the four petrol and two petrol-electric hybrid Camry variants. Every audio system includes a touch screen, while four of the six variants have a 6.1-inch screen that also displays the image from the reversing camera.
At the top of the petrol lineup sits the Atara SL. This trim along with the hybrid HL are getting 7-inch screens with satellite navigation and the addition of Toyota Link connected mobility. The latter has an application which helps drivers find a destination, fuel or weather details and etc.
Toyota Camry is in its seventh generation form. It features 2.5-litre petrol engines in petrol or petrol-electric hybrid configurations. Precisely, the Camry Altise delivers 181 horsepower (133 kW) of power and 231 Nm (170 lb-ft) of torque.
The Atara trim will benefit from new twin exhausts that will help lift output to 184 hp (135 kW) and 235 Nm (173 lb-ft). Fuel economy across the petrol range is just 7.8 litres/100km.
The hybrid version shows stand-out performance and economy thanks to its hybrid system. The latter has a combined output of 205 hp (151 kW) with power varied between the petrol engine and electric motor. Fuel use here is estimated at just 5.2 litres/100km.
Source: Toyota