2016 Toyota Camry RZ Special Edition: Capable, but it is still cheap-looking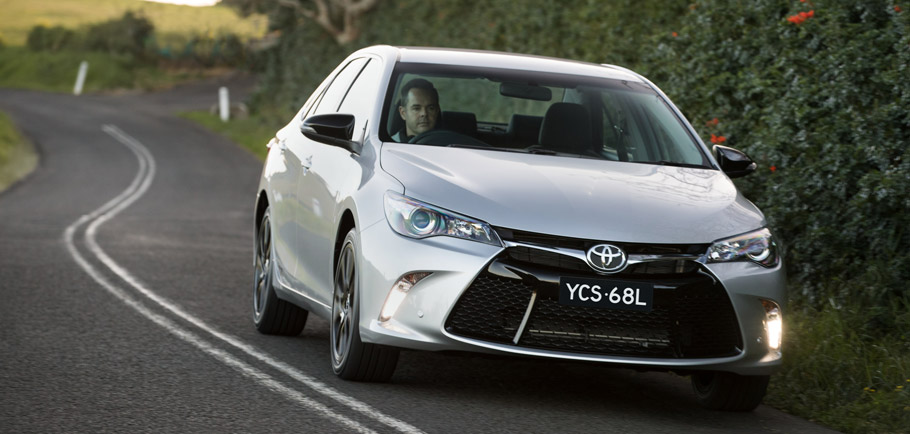 Toyota announced a special-edition Camry RZ that is coming our way. In brand's worlds  the vehicle will feature more sporty spirit and some exterior changes. In fact, we quickly noticed the rich in detail alloys and the overall massive and aggressive expression. The vehicle is also geared with low-profile tires, sporty suspension and twin exhausts.
The suspension system is expected to offer better body control and comfort, while the faster gear shifts would contribute to that sporty experience. Furthermore, the exterior embraces some black details and style changes: there is a sporty-mesh radiator grille, halogen headlamps and a rear bumper diffuser. And there are two exterior finishers: diamond and white or cherry.

In terms of drivetrain system, the vehicle comes with Euro 5-compliant engine and not-that-bad fuel consumption efficiency, considered the wanna-be sporty badass power unit stats: 180hp (135kW) and 235Nm of torque. When you think about it, these numbers are not low in any mean, but performance perfection is achieved with all system components, not just the engine, right? And it looks as there isn't anything else impressive, as it comes to drivetrain system.
Interior styling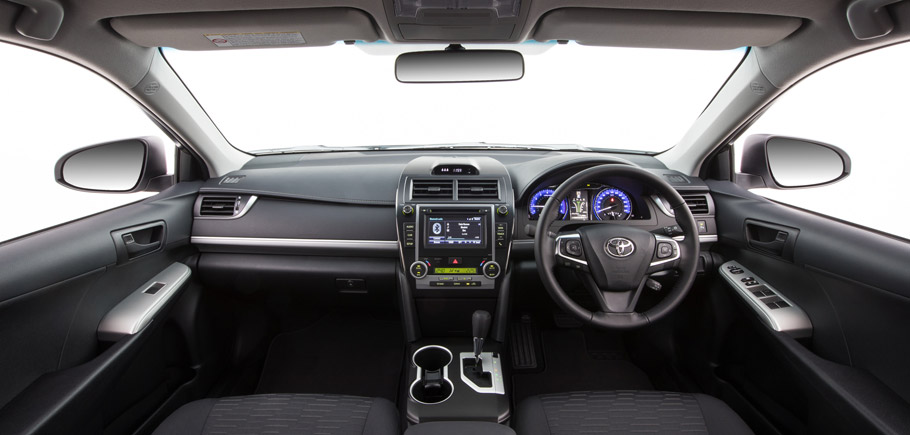 Interior touches and changes have been made here and there. There is a dual-zone climate-control system, a three-spoke steering wheel, color /you don't say!/ touch screen and the most important, RZ-branded floor mats.
Additional features
In fact, the vehicle has earned five-star safety rating with its standard safety suite, consisting of seven airbags, reverse camera, stability and traction control systems, anti-skid brakes and brake assist system. Not bad, right?
SEE ALSO: 2016 Corolla Hybrid is here. Along with its long nose.
Prices for the new 2016 Toyota Camry RZ start from  $28,490 USD
Source: Toyota