Updated 2015 Toyota Camry NASCAR Racer Revealed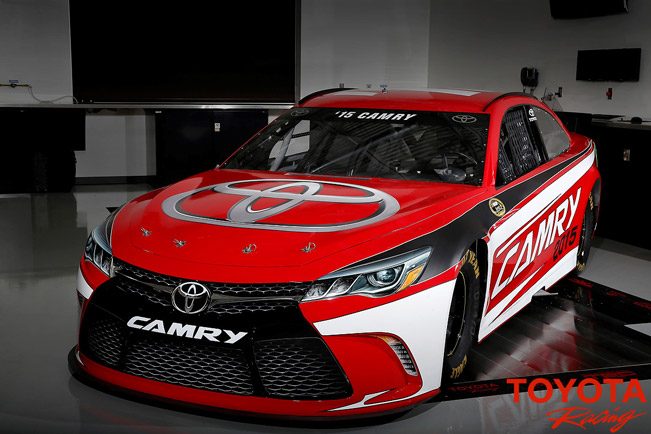 Toyota and its Racing Development division (TRD) have just introduced the new 2015 Toyota Camry race car. Next season, the vehicle will take part in the NASCAR Sprint Cup Series (NSCS) competition. With this model, the company becomes the first in the series to update the NASCAR 'Gen-6' model. The Camry has been redesigned and will also be cmpeting in next year's NASCAR Xfinity Series.
The update of the car results in a new identity, it looks similar to the 2015 production Camry introduced earlier this year. For this car, TRD worked together with Calty Design, and together they have redesigned the racer, which now incorporates design elements from the new 2015 production car.
Just look at the aggressive front end and grill area that looks exactly like its production counterpart. What is more, the new Camry also features sleek hood and nose, and a brand new tail. The sleeker look is further enhanced via a distinct change in the quarter windows.
The redesigned Toyota Camry racer is a byproduct of the improved collaboration between NASCAR and Toyota. The Japanese company aimed to remodel its Gen-6 race car to more closely resemble its serial production version.
2015 Toyota Camry will make its debut at the NASCAR Sprint Cup Series at Daytona International Speedway during February's 'Speedweeks.'
Source: Toyota