The Reasons Behind the 450 Horsepower of this BMW M3 E90 by MR Car Design

We haven't heard about MR Car Design for a long time now. In fact it has been almost two years since we wrote about a project made by the tuners. It seems that during this time the ambitious car freaks did not stop the hard work. In fact their latest project looks fantastic and features exclusive changes to some vital parts.
Under the attention of the talented tuning company is the fourth generation BMW M3 E90. It was initially under a Clubsport transformation, and it was time for MR Car Design to do the engine software optimization.
SEE ALSO: Retro Styling For MR Car Design Volkswagen Beetle
Software Optimization
After the software changes done to the engine, the result is 450 HP (331 kW) and 430 Nm (317 lb-ft) of torque. The tops speed was also boosted and now reaches above 300 km/h (180 mph). In addition, the installed Evo exhaust system has significant part of the fulminate Performance of this M3. The new exhaust and all of the "surgical" changes on this BMW are all work of the Clubsport team.
Exterior Changes
And have you spotted the huge 19-inch black rims, which were coated with Michelin Pilot Sport Cup tires in 245/35-19 on front and 265/35-19 on the rear axle. The tuners also installed spacer plates of 10 mm on the front and 15 mm on rear axle, KW Clubsport variant 2 coilovers with camber regulation combined with H&R stabilizer kit, and the yellow painted Stoptech braking system.
Sportier Interior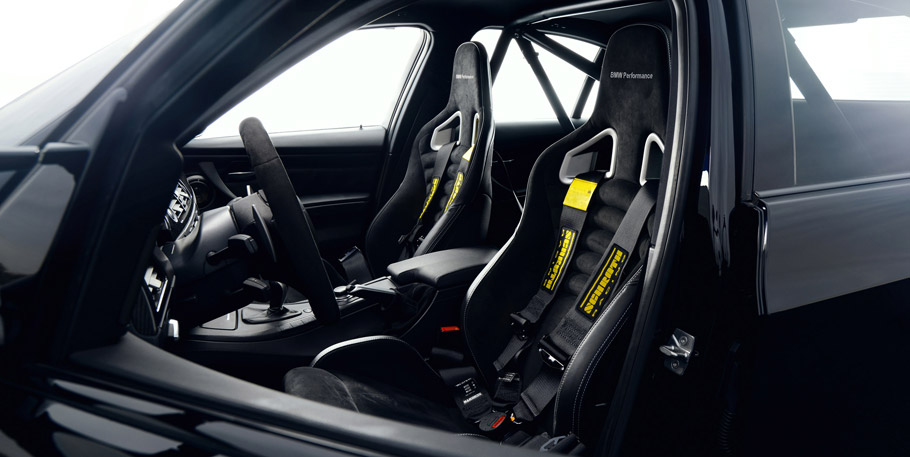 The cabin was also a subject of transformation. Here we can spot the Wiechers rollover bar with cross, black Schroth safety belts type Profi III-FE and a rear strut brace. The remarkable windshield wedge and the M-typical coloring at the forefront are also unique for this project.
We find this BMW M3 really great and hope you leave your opinion in the comment section below.
Source: MR Car Design via Miranda Media