Mugen 2014 Honda City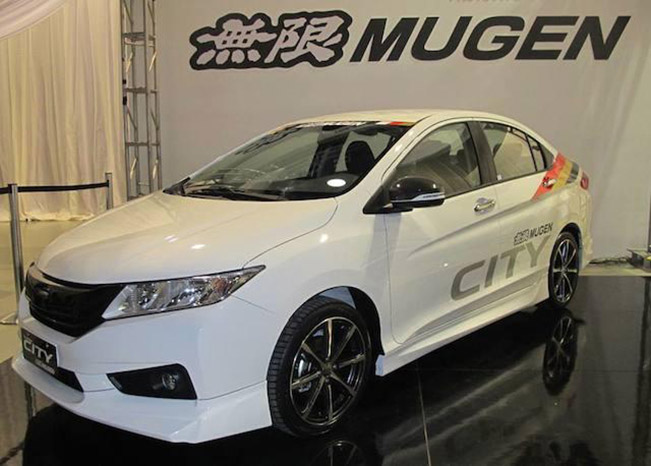 Honda has unveiled Mugen 2014 City in the Philippines. The manufacturer has introduced a Mugen version of the previous generation City and now it is turn to the current model. It will hit the market in the third quarter of this year. The latest City is as long and as wide as the previous one, but there should be more headroom now and more legroom because of a 50 mm longer wheelbase. In other words – 4400×1695x1495 mm in dimensions and a 2600 mm wheelbase.
Mugen 2014 Honda City comes with a number of cosmetic tweaks which will be followed later on by upgrades to the engine, suspension, brake system and the interior. This particular vehicle has new front and rear bumpers as well as a pair of bigger side skirts and a black front grille. There are also Mugen decals and stripes, carbon finish for the side mirrors, a lip rear spoiler along with bespoke 17" alloy wheels fitted with low-profile tires.
The Honda City Mugen is based on the range-topping VX version and comes with a four-cylinder 1.5 liter naturally aspirated engine with 120HP (88 kW) and 145Nm (107 lb-ft) of torque. The power is put on the road through a standard 5-speed manual gearbox or an optional CVT (continuously variable transmission). The car is available only with FWD (front-wheel driver).