Honda City 4th Generation World Premiere in India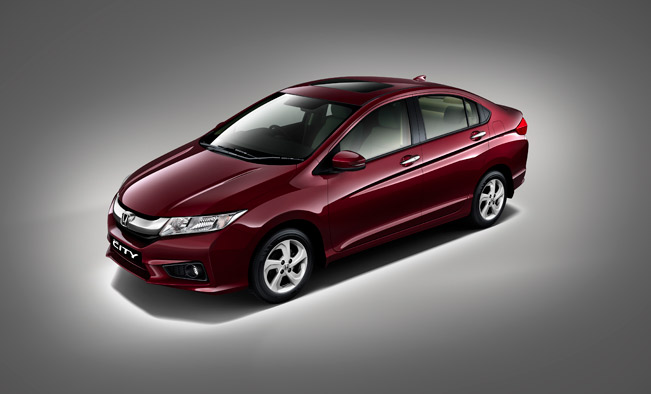 The 4th generation mid-sized Honda City is out and about to go on sale next year in India. We can call it cute, or we can go with Honda's definition of it: "an Advanced Cool Stunner". You can tell that they are very optimistic about it. Mr. Hironori Kanayama, President & CEO, Honda Cars India Ltd said, "Witth the unveiling of the all new City, we enter a new era of Honda's dominance in premium cars. City brand has been the face of Honda in India, enjoying strong leadership and popularity in its segment ever since its launch." Supposedly, with the Honda City, the company has tackled sportiness, comfort and efficiency. Is there any aspect of motoring which they didn't address.
Apparently, the latest City is as long and as wide as the previous one, but there should be more headroom now and more legroom because of a 50 mm longer wheelbase. In other words – 4400x1695x1495 mm in dimensions and a 2600 mm wheelbase.
Amidst the sensible range of engine choice, Honda are introducing a brand new diesel – a 1.5-liters i-DTEC with two overhead camshafts. The petrol variant will be just as big, but with a single camshaft and variable valve timing. No words on the horsepower though. Nor there is any mention of MPGs. Without any figures to back things up, we can only laugh about the silly and vague phrasing such as "Exciting H Design" or "Advansed Sporty Design"," Best Fuel Efficiency" etc.
Source: Honda