Mugen Trim Prepared For Honda Vezel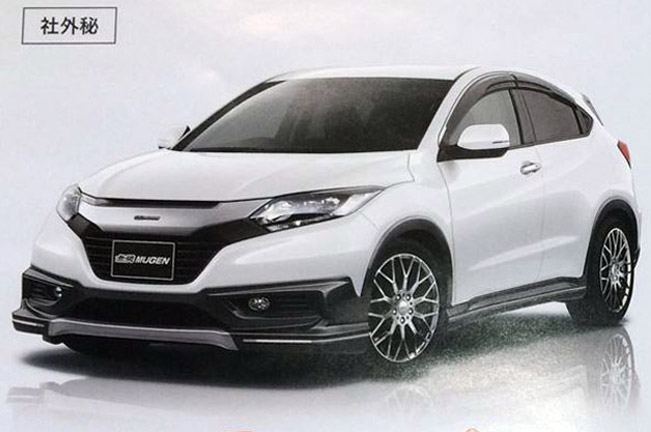 The Mugen trim for Honda Vezel has been revealed via a brochure scan. Honda Vezel was recently introduced and in fact it is a production version of the Urban SUV concept that debuted at the Detroit Auto Show. The production vehicle will be available in dealerships just few days ahead of Christmas – 20th December, while it's Mugen enhanced version will be introduced shortly after that.
Mugen's package appears to add to the Vezel a custom aero kit, which comprises of chin spoiler, front radiator slat, roof spoiler, alloys, rear apron, exhaust pipes and side skirts. The model which was introduced in the brochure features a 4WD and is driven by a direct-injection 1.5-liter gasoline engine.
By far, there is a three-month waiting list for the Vezel. The exterior of the Vezel brings together the SUV spaciousness and the coupe styling. Its exterior has sharp character lines, while its interior makes full use of the space and brings about high-quality experience for both driver and passengers.
Source: worldcarfams.com via autoblog.com