2013 NASCAR Chevrolet SS Unveiled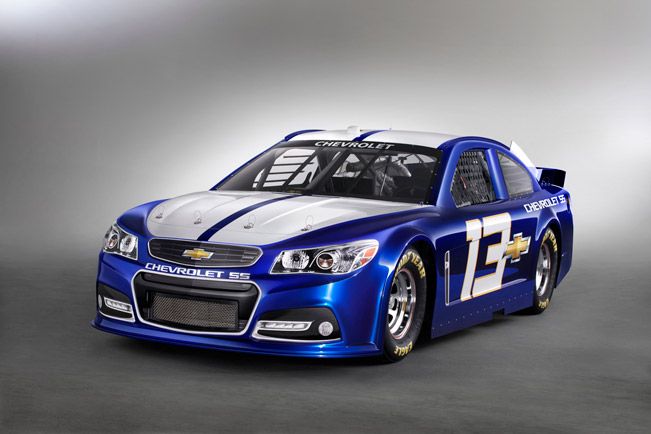 2013 NASCAR Chevrolet SS has been finally unveiled and with this Chevrolet opened a new chapter in its racing history. The racing car is powered by the famous small block V-8 engine and it is a rear-wheel drive performance sedan.
As a matte of fact, the all-new rear wheel drive V-8 Chevrolet SS performance sedan will debut early next year. Furthermore, the Chevrolet SS is going to be the next in a long line of famed nameplates that Chevrolet has campaigned in NASCAR and it is going to replace Impala, which scored 151 wins from 1959-64 and 2007-12.
On the other hand, the limited production version of the Chevrolet SS is envisioned to be a 2014 model and we are going to see it in the showrooms in the end of next year. The brand has long used the SS (Super Sport) designation on high-performance models of some of its most enduring nameplates.
The SS designation was firstly introduced with the appearance of a Corvette prototype race car in 1957. Moreover, the first production vehicle with a SS optional package was the 1961 Impala. The car included enhanced chassis and suspension, power brakes, a steering column mounted tachometer and unique wheels and tires. Two years ago the SS designation returned to the Chevrolet lineup with the debut of the fifth-generation Camaro.
Another interesting fact is that Chevrolet has 702 victories in the NASCAR Sprint Cup Series so far. No other manufacturer has achieved such number. Going back in time Fonty Flock earned the first win on March 26, 1955, at Columbia, S.C. This month at Texas Motor Speedway, the five-time series champion Jimmie Johnson achieved Chevrolet's 700th victory.
Source: Chevrolet