Captain Nemo's Personal Nautilus Will Go On Sale

An extraordinary vehicle, and one of the most famous movie vehicles in the world, Captain Nemo's six-wheeled wonder Nautilus from Sean Connery's The League of Extraorginary Gentleman movie will be sold by auctioneers Coyst at the Blenheim Palace auction on July 11th.
Created by designer and art director Carol Spier is one of the only two made fully functional vehicles, the Nautilus was used throughout the movie and in numerous posters and banners. And how it would be in any different way? This is maybe one of the most interesting and extraordinary vehicles ever created.
In fact, the vehicle started its life as a Land Rover fire tender, empowered with a Rover V8 engine. The chassis is covered with ivory colored fibreglass shell and comes with numerous components and a special aged gold effect. The inspiration of creating such a beauty came from the Hindu god Ganesha. Interesting and effective, isn't it?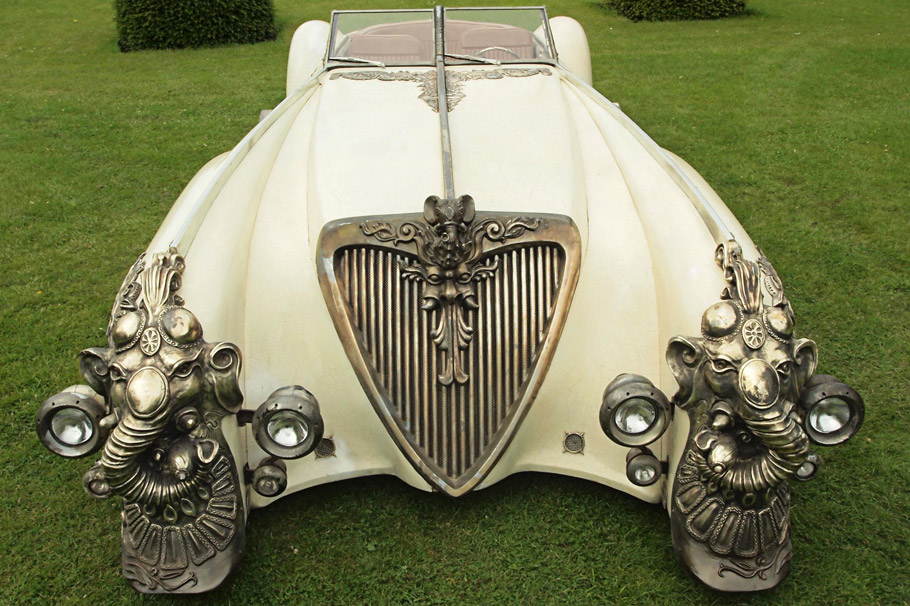 Furthermore, the wheels are measured at 72 cm and are hidden in the special arches and not only help the vehicle to move, but also help it adjust its height. Now, the Nautilus retains its original functionality, but also has some signs of wear from the usage from the on-set use. But despite of this wear, the vehicle stays in almost perfect condition.
As you might know, for the last few years, Nautilus have been part of a large collection of movie props. it is estimated around $ 40,000.
Source: COYS