Nismo March Concept Debut [VIDEO]
Tokyo Auto Salon 2012 is over and Nissan have managed to leave a long lasting impression from their presentations. Along with the Nismo Juke and Nismo LEAF electric car, a Nismo March Concept made a surprise appearance appearance and feedback is turning out to be good.
In comparison to the standard version, the Nismo March Concept is not strikingly different. In fact the only mechanical bit introduced to a tuning kit is the suspension. Other then that the ride is lowered, the wheels are lightweight and the bumpers, sideskirts and door mirrors are sort of new. The inside has underwent some design changes as well but nothing specific. Yet, the overall result is rather pleasant – we have a sporty little bumblebee with nice color patterns and a good road stance.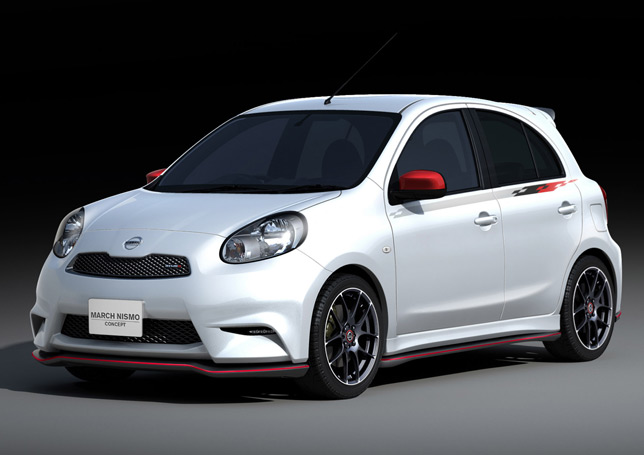 Officials are still not sure if they are going to give the Nismo March a green light unless public response ends up being positive (which it most probably will). It was the same story with the Nismo Juke – last year a concept and this year a production debut.
The Tokyo Auto Salon 2012 ran through Sunday, and featured some 367 exhibitors and 630 vehicles. Nismo and Autech Japan jointly showcased there a booth that looked like a race circuit compleate with audience stands and everything. Other vehicles displayed included the Fairlady Z, various kinds of vans and other icons such as the GT-R.
Source: Nissan