Nissan reveals new LEAF NISMO RC sports car. Details here!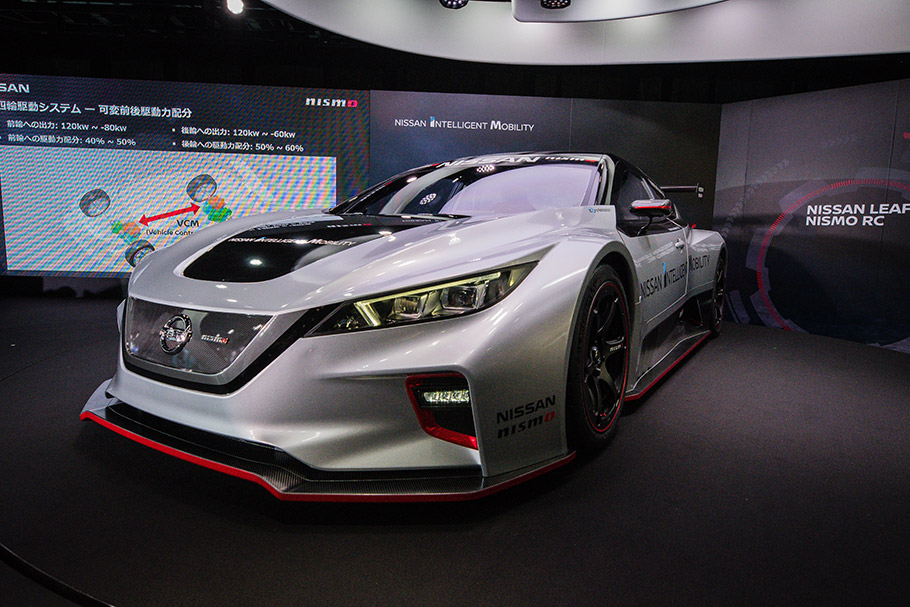 All-new Nissan LEAF NISMO RC, an electric sports vehicle, has been unveiled in Tokyo. Sexy and capable, new family member showcases design team's dedication and capability for delivering a contemporary design and refined drivetrain system.
With two electric motors, new AWD system and aggressive body expression, the track-ready machine adopts Nissan's vision for electric power and zero emission goals. A key component in the project is brand's Intelligent Mobility vision, which features new battery technology and drivetrain components from LEAF lineup – world's best-selling electric vehicle.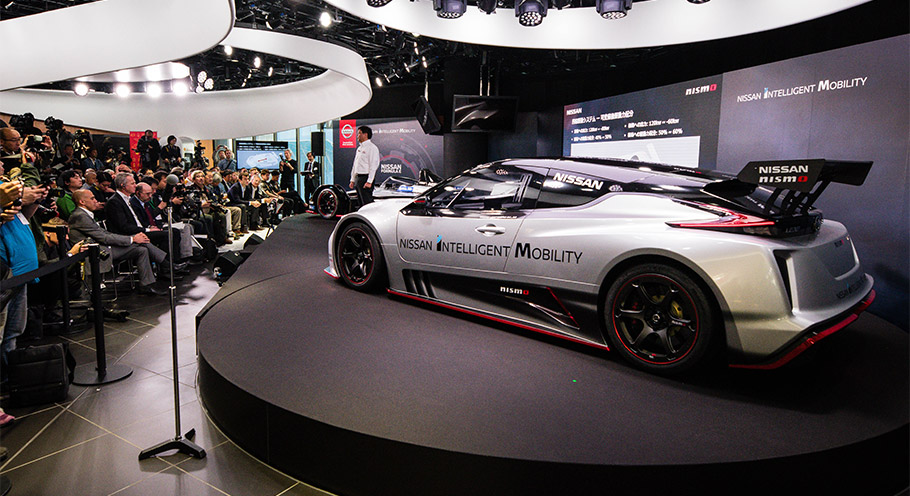 LEAF NISMO RC, as mentioned, is powered by two electric motors, placed at opposite ends of chassis. The combined power output is measured at 240Kwh and 640Nm of torque. Also, the new AWD system ensures enhanced stability and massive cornering capabilities. The power is managed independently to each axle and instantly supplies torque to the tire with the most grip, which leads to more confident and strict track behavior.
SEE ALSO: 2019 911 Carrera and 911 Carrera S hit the roads: here's what to expect!
Also, the team has decided to mark all the changes and additions with some additional exterior features. New Nissan LEAF NISMO RC is based on the original LEAF NISMO RC design and showcases long hood with signature V-motion grille, distinctive silver-and-black paint color scheme with NISMO red accents. Neat!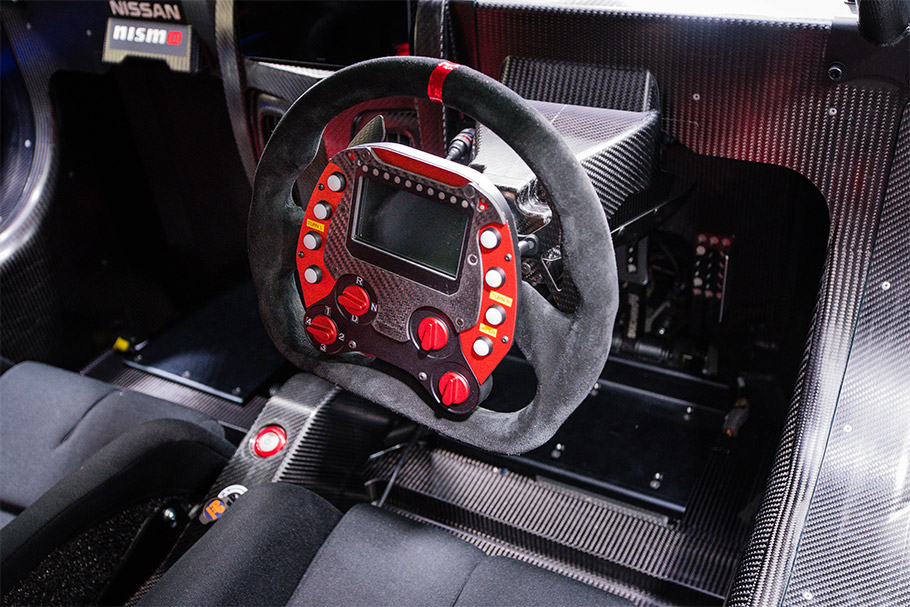 Source: Nissan