Nissan 370Z NISMO To Participate In 2013 Gumball 3000 Rally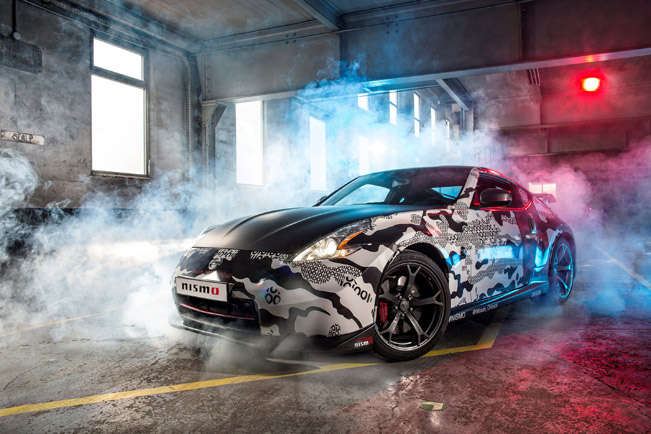 Nissan is teaming up with French publishing house L'Ecurie and INTERSECTION Magazine for a special event. The brand is going to take part in the 2013 Gumball 3000 Rally. It is a non-competitive, pan-European parade in which we can see some of the most exquisite cars.
In fact, 2013 Gumball 3000 Rally is a road trip that performance car enthusiasts dream of. It is going to be a week-long, 3000-mile (5000km) driving adventure which will "go" through 13 countries. The start is in Copenhagen on 18th of May 18 and the rally will run until 25th of May, concluding in Monaco at the Formula 1 Grand Prix De Monaco 2013.
In this event, we will be pleased to see the new Nissan 370Z NISMO in action. Gumball will provide the best platform to bring NISMO's digital age performance to the streets of Europe.
Nissan team behind this car has been entered as car 56. This number is of a great importance for Nissan.
The reason for this is that it has occupied 'Garage 56' at the Le Mans 24hr race in 2012 with the Nissan DeltaWing. Now, the brand returns to Garage 56 with an all-new race car that embodies electric technology.
To be more precise, the Nissan 370Z NISMO has debuted at the Geneva Motor Show in March and it is going to be seen in the showrooms later this year. This special Nismo is powered by a 350 hp (257 kW) six-cylinder engine. The car also includes bespoke chassis tuned to deliver a sharper and more engaging driving experience. Nissan 370Z NISMO accelerates effortlessly from 0 to 100 km/h in only 5.2 seconds.
As you can see, the exterior of the car is adorned by a special camouflage livery designed specifically for the event. The vehicle that is to participate in the event will be driven by Patrice Meignan and Jeremy 'Jey' Taltaud. Both of them are contributors to INTERSECTION Magazine and will be reporting on the rally via all major social media channels.
Source: Nissan