Nissan 370Z Nismo vs Wingsuit [video]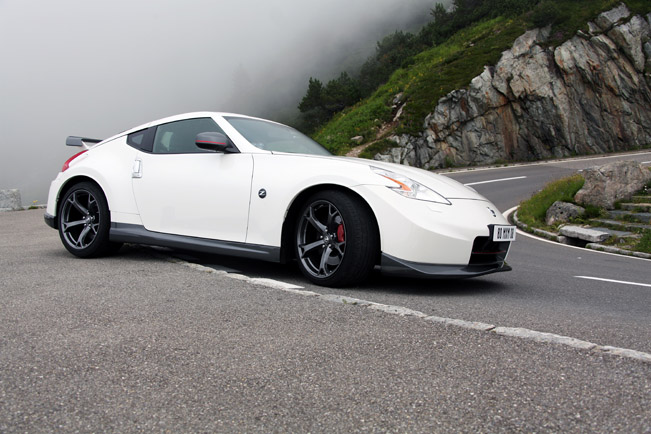 Nissan has unveiled the first in a series of stunning Nismo short films showcasing the cutting edge technology and spirit of excitement behind both Nismo road cars and Nismo Athletes.
The "Nismo Vs. Wingsuit" video clip treats the viewer to a two minute nail-biting encounter featuring Germany's 2012 Nissan GT Academy Champion, Peter Pyzera, as he goes head-to-head with world-renowned BASE jumper Dave Barlia.
Dave reach speeds of more than 210km/h (130 mph) during his 4,501 feet (1372 meters) descent. Meanwhile Peter, in his 370Z Nismo, negotiates his way along the unforgiving switchback road in a bid to beat the American.
The film showcases advanced technology such as the biometric harness and JukeRide used by the Nismo Athletes during the Driver Development Programme at the state-of-the-art Nismo Lab. The gruelling training and performance regime, with cutting-edge technology at its core, has been designed to ensure that Nismo Athletes can mix it with the best sports car racers in the world after just three months of training.
Enjoy the video!
Source: Nismo Channel