Nissan Altima is most comfortable car under USD 30,000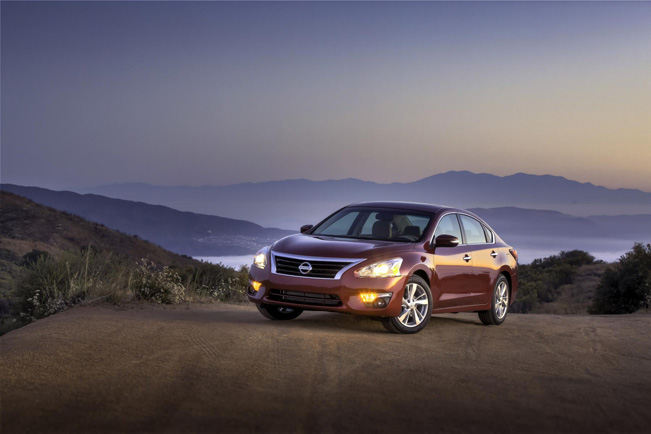 Owners of the Nissan Altima have one more reason to be happy with their purchase – in the United States the Kelley Blue Book's KBB.com has named the 2014 Nissan Altima one of the "10 most comfortable cars under USD 30,000". The Altima is sixth on the list with KBB.com editors specifically citing its "notably comfortable" NASA-inspired "Zero Gravity" front seats as a selling-point.
"In addition to its advanced 'Zero Gravity' front seats, the 2014 Altima features soft-touch armrests as well as noise absorption materials to help reduce cabin noise and improve the overall experience inside the vehicle," said Fred Diaz, senior vice president, Nissan Sales & Marketing and Operations. "Coupled with its innovative, stylish design and wide range of available technology features, the Altima is the perfect home-away-from-home. This honor from Kelley Blue Book's KBB.com further reaffirms our commitment to comfortable, quality products and the needs of our customers."
In order to create the "10 Most Comfortable Cars Under $30,000" list, KBB.com editors select vehicles that offer comfort-oriented features and that "debuted upmarket just a few years ago". All vehicles on the list sell for less than USD 30,000 according to Kelley Blue Book's Fair Purchase Price (FPP), a tool designed to show shoppers what others are paying for a specific new car. The 2014 Nissan Altima FPP now is USD 21,223, which places it among the three most affordable vehicles on the list.
The 2014 Nissan Altima offers a premium exterior and interior and driver-focused technology, which make it one of the best selling cars in the United States. The starting price of only USD 22,170 adds to this performance too. The car is offered in five well-equipped models and two engines – a 182-horsepower (134 kW) 2.5-liter DOHC 4-cylinder inline engine, that achieves US 38 mpg (6.2 liters per 100 km), and a 270-horsepower (199 kW) 3.5-liter V6 engine. Both engines arrive with a smooth and efficient Xtronic transmission.
Source: Nissan