Nissan announces details about the new 8-passenger Armada SUV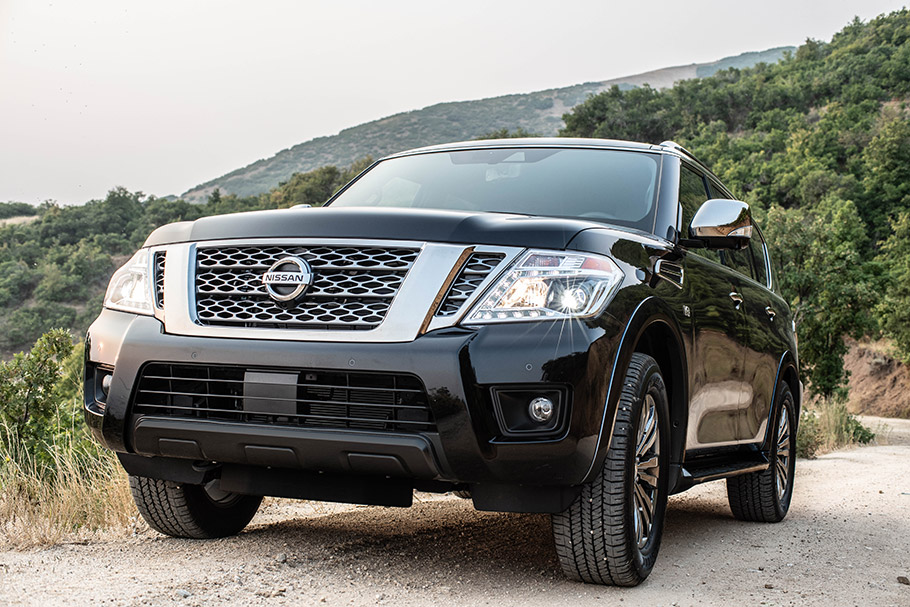 Nissan announces details and pricing for the 2019 Armada full-size 8-passenger SUV that is already on sale. For 2019 model year, Armada brings tons of additional features and improves the already known ones. For example, the vehicle includes one of the best-in-class 390hp power unit and neat choice of equipment goodies.
In fact, all 2019 Armada models feature Standard Rear Door Alert, Standard Intelligent Cruise Control, Standard Automatic Emergency Braking and Intelligent Forward Collision Warning systems. Furthermore, all models can be specified in SV, SL Platinum and Platinum Reserve trim levels, which offer different level of utility gadgets and yet the same level of refinement and luxury.
What is also special about this particular 2019 model is the standard Rear Door Alert system that reminds customers that certain items may be forgotten in the rear seat – pets, valuables, dry cleaning, groceries, gadgets and similar. In case the system detects such stuff is forgotten, there's a beep that can be heard. Also among the many advanced technologies there's the Intelligent Rear View Mirror, which uses high-resolution camera mount on the rear of the vehicle to project a clean image onto a dedicated LCD monitor.
SEE ALSO: Nissan reveals details about the new Versa Sedan model
2019 Armada also impresses with extensive suite of advanced safety features and convenience systems. Such are Intelligent Distance Control, Automatic Emergency Braking, Lane Departure Warning, Blind Spot Warning, Intelligent Back-up Intervention, Remote Engine Start, Family Entertainment System and many more.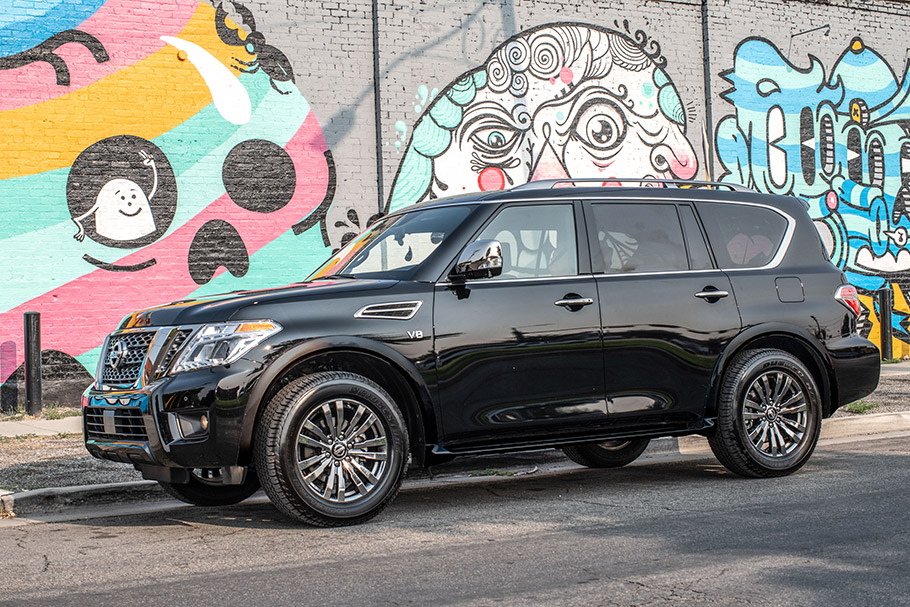 So, how do you find the features of the latest Armada SUV? We believe that this bad boy deserves some attention!
Source: Nissan