2012 Nissan Bolt GT-R to be Auctioned for Usain Bolt Foundation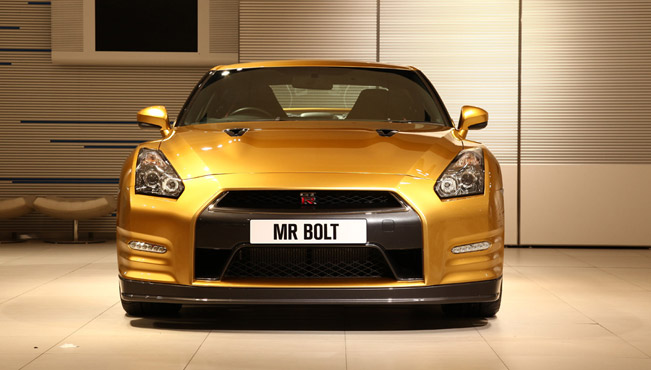 2012 Nissan Bolt GT-R is a special limited edition model developed by the Olympic champion Usain Bolt. The purpose of the one-off gold GT-R is charity and in particular the car will be auctioned for the Usain Bolt Foundation.
The unique Nissan model is embossed with Bolt's signature and includes interior fittings finished in real gold. The good news is that this model won't be the last that we will see.
In fact, Bolt's partnership with the Japanese brand includes his cooperation with Nissan product specialists on a limited-edition run. Of course – only on GT-R models. They will be available throughout the world and the details about this project will be announced at a later stage.
The resources from the auction will be utilized in order to create opportunities for children and young people in the Olympic Champion's home of Jamaica.
Appointed Nissan's new "Director of Excitement", Bolt said: "Racing is my inspiration, and I want to help Nissan become an even more exciting brand for everyone."
Source: Nissan