Nissan GT-R DT1200R - 1 mile in 22.484 seconds with 371 km/h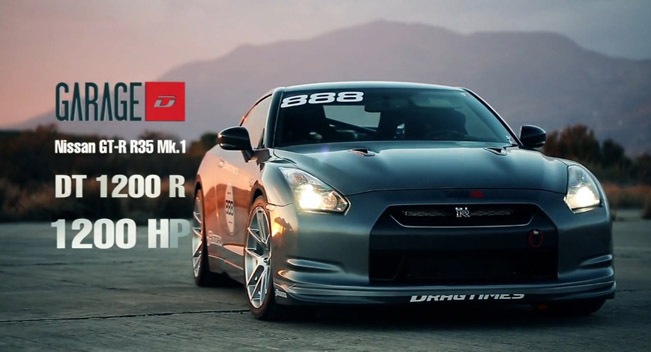 Once again Garage D proven that Nissan GT-R is one of the best sports cars in the world. This time the tuned GT-R DT1200R managed to set an impressive time at 1 mile as well as at ¼ mile drag race.
Nissan GT-R Mk.1 DT1200R has no less than 1200HP and it needs just 9.450 seconds to cross ¼ mile mark with epic 265 km/h. One mile is finished in 22.528 seconds with 371 km/h, which is pretty amazing.
In the video we can also see a second start versus Audi RS6, which the GT-R humiliates. During the second start, the DT1200R does ¼ mile in 9.360 seconds with 266 km/h and 1 mile in 22.484 seconds again with 371 km/h.
The DT1200R is completely street legal.
Enjoy!
Source: Dragtimesinfo