2013 Nissan GT-R Breaks Records In Russia [VIDEO]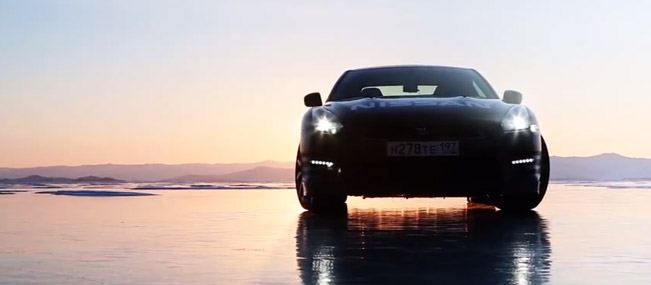 One of the most impressive machines on planet Earth is 2013 Nissan GT-R. The latest adventure it embarked on is in Russia where with the help of LAV Productions Company it has set the goal to break the speed record on natural ice.
The event happened literally on Lake Baikal under severe weather conditions. The temperature was - 22 Degrees Celsius and the ice depth was enough (1.4 m) to sustain the weight of the Nissan. The team there came to the Lake in order to set a new world speed record on ice for a standard production vehicle.
Although given the fact that the GT-R can generate 540 horsepower (397 kW), the ice under the wheels definitely made the task tougher and much harder. Roman Rusinov and Andrey Leontjev were those who mastered the unusual challenge and according to their words, thanks to Nissan GT-R's all wheel drive, they have managed to fully realize the power of the torque – which is 632 Nm (466 kW) at 3200 to 5800 rpm.
The end result is that they have ended up breaking a record: the top speed achieved is exactly 294.8 km/h. If you want to know more about what exactly happened there, just view the video below.
Video Source: YouTube
Source: Nissan