Nissan GT-R Conquers a Skislope [VIDEO]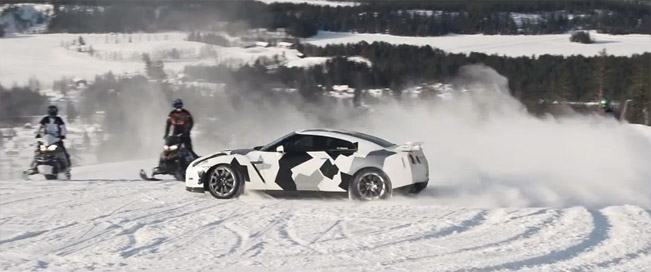 Have you ever wondered if a Nissan GT-R can conquer a skislope? Well, you haven't probably haven't and here's a video which answers this question. In it you can watch how the Team Icericers and Swedens best Auto-Movie producer Fredrik Jönsson from Redhouse Media gathered together to film this challenge.
In general, they filmed this footage for two days at the skislope in Kåbdalis. The shooting of the challenge happened between 6 and 9 am, while the rest of the day was spent in filming the beautiful surroundings of northern Sweden.
In fact, this Nissan model hides under its hood 3.8-litre twin-turbocharged V6 engine, which delivers 550 horsepower (405 kW). And it is no surprise that the GT-R managed exceptional at this challenge because the driver managed to fully realize the power of the torque – which is 632 Nm (466 kW) at 3200 to 5800 rpm.
News and Video Source: YouTube