Nissan Introduces BladeGlider Concept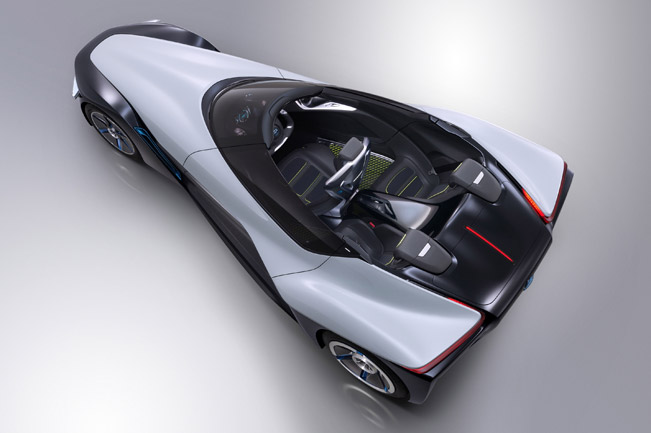 Nissan BladeGlider is more than a concept because it combines brand's proposal for the future direction of Nissan electric vehicle (EV) development as well as is an exploratory prototype of an upcoming production vehicle. As one can see the vehicle has special forms, which in particular were crafted to give the driver and passengers "sustainable exhilaration".
This Nissan concept targets those who seek visceral driving and sustainability. The starting point for this project was a clean slate, led by Francois Bancon. The shape of the BladeGlider has defintely challenges the orthodoxy with its narrow front track.
The main focus in the architecture of this unique EV was in terms of engineering, and expecially – aerodynamics. The car achieves low drag (cdA) while generating road-hugging downforce. With its narrow, 1.0 metre lightweight front track and wide, stable rear track, the BladeGlider looks extremely radical.
However, this architecture is connected to the enhanced aerodynamics and balance. To be more precise, having the front wheels close together reduces drag and improves maneuverability for high-G cornering power, assisted by its 30/70 front/rear weight distribution ratio.
In addition, what also contributes for the better aerodynamics is the highly rigid but lightweight carbon-fibre underbody. The electric motors use Nissan's innovative lithium-ion battery technology, which we have seen in Nissan LEAF. The battery modules are positioned low and towards the rear to enhance stability and handling. BladeGlider is a rear-drive performance car that exhibits a coherent and linear handling
Undoubtedly the exterior design of the BladeGlider envisions the EV future in very different way. Its tightly streamlined deltoid body comprises a structurally enhanced chassis wrapped in carbon fibre reinforced plastic (CFRP). The car is painted with pearlescent white colour.
The interior is designed for three persons and the seats there are in a triangular configuration with the driver centre-forward. Seating appointments feature special light and comfortable coverings with yellow fluorescent lines. The steering-wheel is reminiscent to those used in the aircraft, while the futuristic instrumentation technology completes the glider-like image. When one opens the door, the driver's seat automatically slides laterally, which allow easy access to passenger seats.
Source: Nissan