2013 Nissan Juke Nismo debuts at Le Mans
2013 Nissan Juke Nismo production model is going to make its world debuting appearance on the Nissan's stand at the Le Mans 24. This particular vehicle is the first in a series of new Nismo models, which were all inspired company's Japanese motorsport heritage and performance excellence.
Next to Juke Nismo, Nissan will show their DeltaWing and Juke-R models as well. 2013 Juke Nismo has been already revealed under the form of a concept at Tokyo and Geneva international Motor Shows.
Nissan's Nismo product range offers uniqueness, distinctiveness and individuality. But this it not all, it will please you with sports handling, performance and excitement. The Juke Nismo combines the current Nissan Juke design with sports coupé lines and SUV stylin.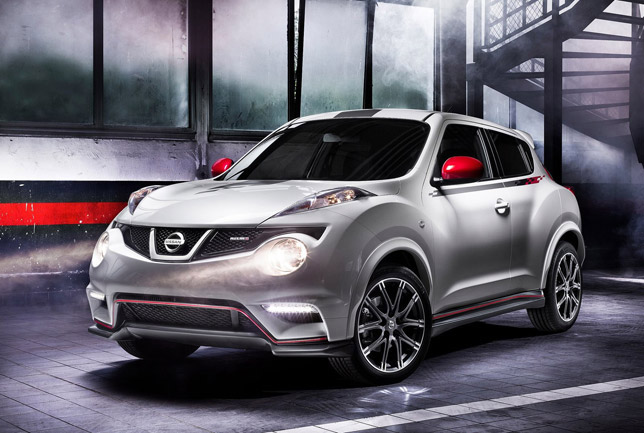 In fact, it includes new aerodynamics kit, making the car even more efficient, dynamic and powerful. The new model is equipped with lower front and rear bumpers, wider wings and sill side skirts, and a modified grille and tailgate spoiler. Furthermore, the car sits on new stylish 18-inch alloy wheels with wider tyres.
More importantly the Juke Nismo is empowered by a tuned-up version of its 1.6-litre direct injection turbocharged petrol engine. It features stiffened suspension settings, new steering modifications for sportier direct handling and enhanced traction control.
The interior of the model is totally redesigned in terms of steering wheel, pedals, gauges, gear knob and door trims. They now further emphasize the SUV's sportier personality. For instance, special suede-trimmed Nismo sports seats with red stitching were included.
The Juke Nismo sales in Europe are due to start early January 2013. The model will be also available in Japan and USA at a later date. More details and specifications will be revelaed closer to launch.
Source: Nissan