Nissan Juke-R - 0 to 100 kmh in 3.7 seconds
Nissan has officially confirmed the performance figures for Juke-R. The ultimate crossover has been developed by Nissan and built by leading motorsports outfit RML with advice from Nissan Technical Centre Europe (NTC-E).
Juke-R is powered by a 3.8-litre V6 twin turbo engine with 480BHP (353 kW) and 588Nm (434 lb-ft). From 0 to 100 km/h in 3.7 seconds and a top speed of 257 km/h (160 mph). Not bad performance for a compact crossover.
The vehicle also features big 20-inch RAYS forged alloy wheels fitted with low-profile performance tires. Suspension from Nissan GT-R as well as an FIA-specification roll cage and unique split rear wing.
The interior boasts OMP race seats, all the controls and instruments from GT-R and a 7" touch-screen display is in the centre of the dashboar.
During the 22 week project, Nissan 'opened the doors' on the creation of Juke-R, documenting the development story from day 1 and releasing a series of 10 videos on You Tube and via the Nissan Juke Facebook page – a series which has achieved over 2.2 million views in just 10 weeks.
Today marks the release of the wrap-up video bringing together the full development story, showing the car in all its dynamic glory. The next installments are scheduled for January when the Nissan Juke-R hits the road.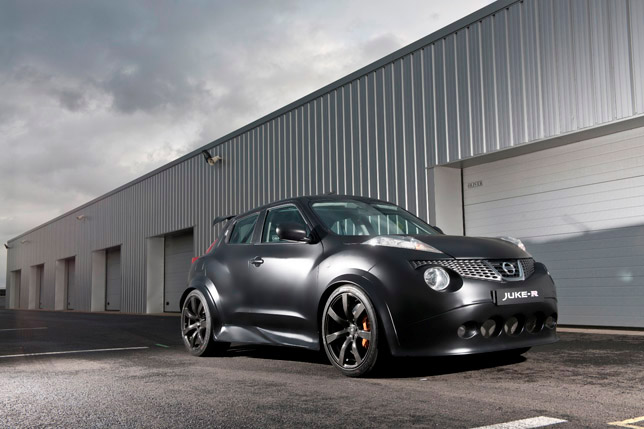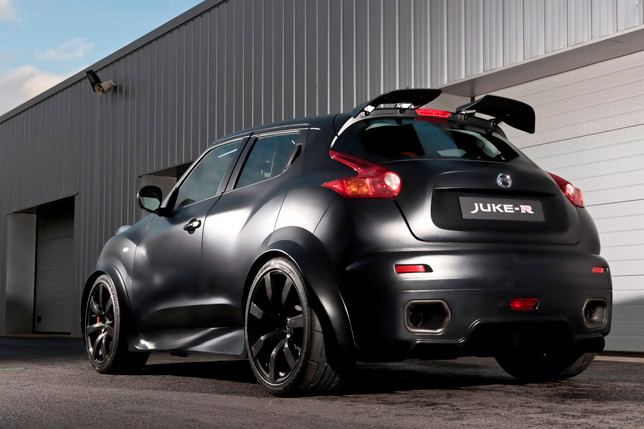 Source: Nissan