Nissan Juke-R Gets New Look and More Power [VIDEO]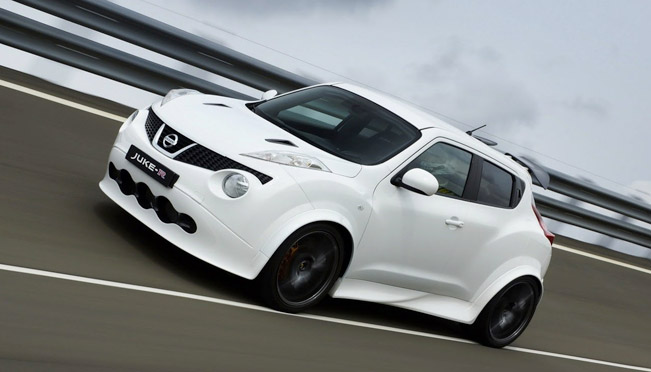 2013 Nissan Juke-R is a vehicle that made a phenomenal leap from being one-off concept to becoming a road car we see on the streets every day. It was revealed in January this year in Dubai, only as a concept however, it offered modified underpinnings of a GT-R under a muscular, re-sculpted Juke bodyshell.
Then the story continues with the aim to bring the concept into the real road, because of the great interest it evoked. Here, Juke-R used the Nissan GT-R supercar's drivetrain and suspension along with an FIA-specification roll-cage.
Furthermore, due to the expertise of NTC-E, the production version of this Nissan is more powerful than the concept, and it generates 545 hp (400 kW) from its 3.8-litre twin-turbo V6 engine. And now, pay attention, because the acceleration time here is almost unbelievable. Juke needs only 3.0 seconds for the sprint from 0 to 100 km/h, on the way to its maximum speed of 170mph.
Another highlight is that the new Juke-R has new visual look due to the input from the experts at Nissan Design Europe. Some of the design refinements feature new definition for the front bumper and new carbon trim on the front and rear cooling vents and the rear aero diffuser.
Video Source: YouTube
Source: Nissan