Nissan Leaf starts patrolling Portuguese streets
Nissan Leaf Blue Light will be used by the police in Portugal. Not only one example of the Leaf will support the local patrolmen but a whole fleet of eight units.
In fact this Nissan model is famous with its multi-awards for being one of the best zero-emission cars currently on the market. The car will be also utilized in a Safe School Program, and thanks to the flashing blue lights, sirens and clear 'Polícia' markings, the students will be called upon to perform thier police duties.
Of course, no other car but Nissan Leaf has been chosen to reduce the ecological footprint in Portugal. The great example given by the local officers is expected to be followed by other people in the country.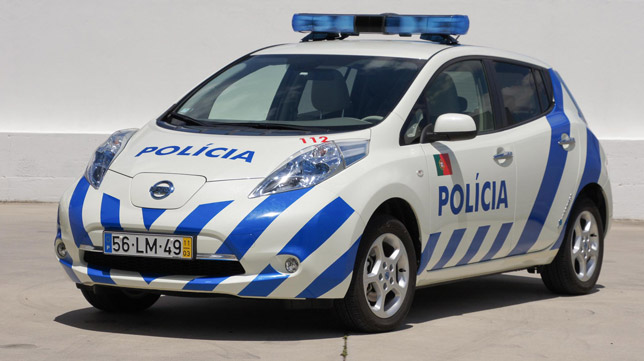 This makes Portugal an EV pioneer in Europe. And did you know that it was one of the first countries to install a network of EV chargers in its big cities and was the first to sell Nissan Leaf to the European public.
Nissan Leaf is the world's most selling electric vehicle. Its AC motor generates 80 kW (108 hp) of power and 280 Nm (380 lb-ft) of torque. This means that it has a maximum speed of 145 km/h.
The electric motor is powered by a Nissan-developed laminated lithium-ion battery with an output of more than 90 kW (122 hp). And one of the most convenient facts is that the recharging time is only eight hours, of course we are speaking here for 100% recharging. However, it takes only 30 minutes to "refill" the battery's power from 0 to 80% thanks to the quick charger in optimal conditions.
European production of Nissan Leaf will start in early 2013.
Source: Nissan