2012 Nissan Leaf US
Nissan North America Inc. has announced a number of upgrades for the 2012 Leaf. They are based on feedback from the thousands of owners who already have driven several millions of miles in the first 100-percent electric car for the mass market.
"Many enthusiastic consumers have eagerly anticipated ordering a Nissan LEAF of their own, and now we can make zero-emissions mobility a reality in more markets," commented Brian Carolin, senior vice president, Sales and Marketing, Nissan North America.
"In response to direct feedback from Nissan LEAF owners, the features that customers want most will come standard on the 2012 Nissan LEAF - including quick charging and cold-weather features.", he added.
2012 Nissan LEAF US is priced at $35 200 for the SV trim level, and $37 250 for the SL trim level. The monthly lease price will begin at a highly competitive $369.
2012 Nissan Leaf US:
DC Fast Charge capability standard on Nissan LEAF SL: The vast majority of MY11 consumers have opted for the DC fast charge port, which allows the vehicle to be charged at 480V - reducing charging time to under 30 minutes for charging the vehicle to 80 percent from a fully depleted state. As DC fast charge stations proliferate across the country, Nissan expects this feature to become even more popular. For 2012, fast-charging capability will be standard on the SL trim level.
Cold weather features standard on Nissan LEAF: As the Nissan LEAF rolls out to U.S. markets with colder climates, cold weather features become standard equipment on all trim levels of the Nissan LEAF. These include a battery warmer, heated steering wheel, and heated seats in both the front and rear.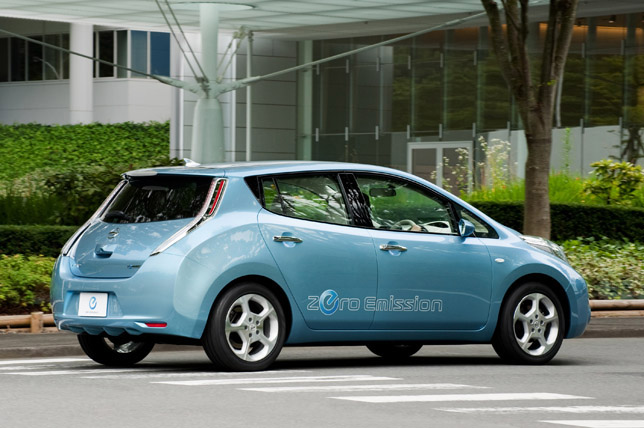 Source: Nissan