Nissan Micra with two new editions
In the UK, Nissan has decided to add two new trim levels to an already colourful lineup of Micras. Called Kuro (black from Japanese) and Shiro (white), the two editions are now ready to order with a price starting at £11,550 for the 1.2 liter naturally aspired engine coupled with a manual transmission. However the new supercharged DIG-S power plant and the CVT automatic gearbox are also available as options.
One can tell from a distance if a Micra is either of these two trimmings. The Kuro is coated in a metallic Sapphire Black while Shiro is available in two white shades – Pearl or Alabaster. Inside the dashboard has an ivory feel to it and the light seat trimmings all in the name of luxury.
The equipment level resembles the one of the mid range Acenta trimline with several additions which are usually reserved for the Tekna top of the range: We have parking sensors with parking space measurement, heated front seats and climate control. For the extra £400, the Nissan Connect satellite navigation will also be included.
As a final touch, the back sides of the Kuro and the Shiro are branded with a definitive badge to let people know that the person inside values sensibility with a slight dash of glamour.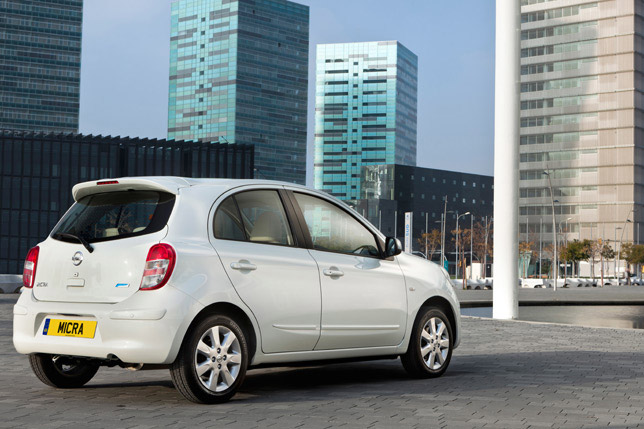 Source: Nissan