Nissan Navara Frontier
Siam Nissan Automobile Co., Ltd. (SNA) today announced the introduction of its all-new pickup truck, the Nissan Frontier Navara. The all-new Nissan Frontier Navara will provide a major boost to the Nissan business in Thailand, a market that is dominated by the one-tone pickup segment. With the Frontier Navara, SNA will achieve 40,000 units in the pickup segment and 55,000 units in total sales in fiscal year 2007.
"2007 is a critical year for the Nissan business in Thailand, with the all-new Frontier Navara central to our growth in this key market," said Thierry Viadieu, President, SNA. "The Frontier Navara is one of three core products that will drive the brand and the business this year. In addition to the pickup, the Tiida compact and Teana premium sedan will be the start of a long-term new product offensive for Nissan in Thailand," continued Viadieu.
"In addition to the focus on selling great products, we are also concentrating on making Thailand a major global production hub for Nissan worldwide. We are currently exporting the Nissan Tiida to Australia with total exports expected to reach 15,000 units by the end of 2007. We plan to begin exports of the new Frontier Navara in the middle of this year," said Viadieu.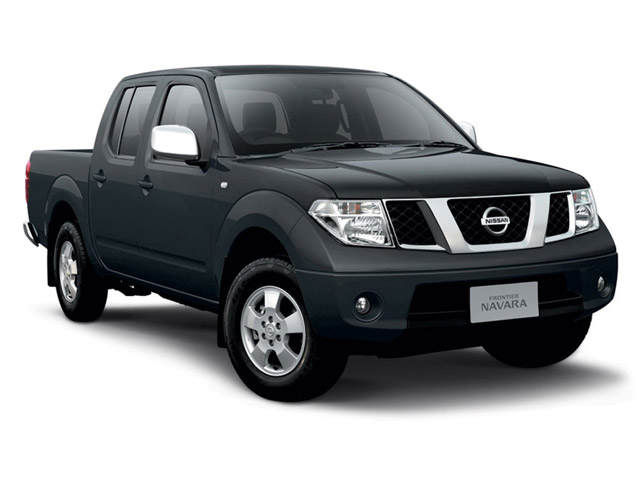 The all-new Nissan Frontier Navara delivers a compelling combination of powerful performance, bold styling and new levels of innovation to the pickup market. The Frontier Navara offers innovative features designed to enhance its flexible utility – whether for work or family use.
On the inside, Frontier Navara combines the comfort and command seating of an SUV with technology more associated with a luxury sedan. The Frontier Navara is the first pickup truck in Thailand to feature a six-speed manual transmission in addition to the available five-speed automatic gearbox. Both can be mated to the powerful common-rail diesel engine. The YD25DDTi Common-rail Turbo Intercooler delivers an industry-leading 174 hp and maximum torque of 403 Nm. The pickup features electronic-controlled 4WD system with Limited Slip Differential (LSD) providing "Shift-on-the-Fly" 4WD function. It enables to shift between 2WD and 4WD with the use of a dial without stopping. And LSD automatically applies brakes and the best traction. Also it features an appealing comfortable interior with exceptional quietness, ride feel and handling. It uses the same durable concept frame as the US's Nissan Titan, full-size truck. And it is equipped with hinged double door for easy "Open cab utility" operation.
The Nissan Frontier Navara is manufactured at the Bangna Trad plant located about 20 kilometers east of Bangkok. The all-new Nissan Frontier Navara will be available from Friday, January 26 at all Nissan dealerships across the country.