Nissan Qashqai Clocked up Two Million Units in Record Time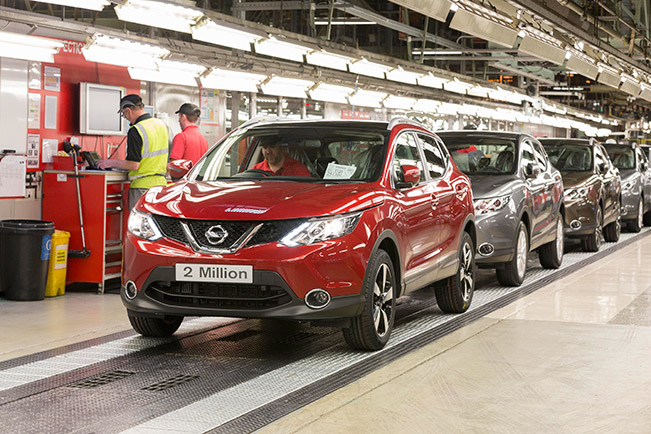 The British-built Nissan Qashqai hits more than two million unit-sales in just eight years of production. It is an event which marks a highly significant stage in the fast-progressive development of Nissan.
The unquestioned style, technology, design and level of performance help Nissan move from one strong point to another. With this manufacturing milestone now, Qashqai sets a remarkable year for the automotive company, thus polishing even more its marvelous reputation. The launch of the new generation model in January and winning What Car? magazine's coveted Car of the Year, as well as Tow Car's 'Car of the Year', ebay customers' 'New Car of the Year' and the Prize for Quality from prestigious Spanish business magazine Ejecutivos all add up quite some weight and importance to the successful 2014 of the motor company.
The two million customers and their obvious interest in the brand are clear testimony for their loyalty and trust in Nissan's productions. The high sales prove that the company continues to evolve, develop and accomplish results which are better than expected. What is more, according to the UK Secretary of State for Business, Innovation and Skills, the Rt Hon Dr Vince Cable MP; "Nissan is one of the driving forces behind the UK's world-renowned automotive industry."
The finest small SUV is powered by 1.5-liter diesel dCi engine which is punchy enough and capable of generating 110 hp (81 kW). It has CO2 emissions of just 99g/km. Qashqai's diesel range with 1.6 dCi delivers 130 hp (96kW). Next, the 1.6 dCi, which comes in two-wheel-drive manual form, has CO2 emissions of 115g/km. The petrol 1.2 DIG-T unit delivers 115 hp (85 kW) and 190 Nm (140 lb-ft) of torque. It emits 129g/km of CO2 and has a fuel consumption figure of 50.4mpg. Finally, the 1.6 DIG-T produces 150 hp (110 kW) and 240Nm (177 lb-ft) of torque. Its fuel consumption is 50.4mpg, while CO2 emissions are 132g/km.
Source: Nissan