Second Teaser Of New Generation Nissan Qashqai Revealed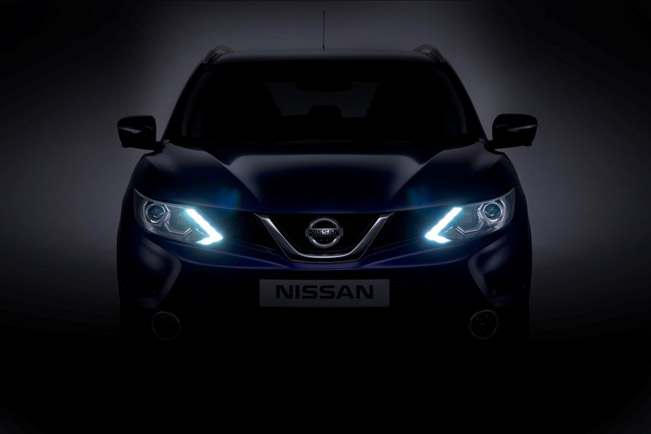 This week the Japanese automaker Nissan will reveal the next generation of its Qashqai model. The full reveal of the vehicle will happen on 7th of November. The brand has released the second teaser image of the crossover leader, showing its front end design.
Nissan promises to take the crossover sector into dimensions by raising the standards, including more innovations and offering expanded levels of luxury treatment. As one can see via the picture, the MY2014 Qashqai has flowing design lines that start from the hood, continue to the front fascia and then go around the grille.
From the impression we get, this design definitely gives Qashqai sportier look. This image is additionally emphasized by the headlights which will probably feature as standard integrated LED daytime running lights. What is more, the released teaser also shows that on the lower bumper will be integrated fog-lights.
We are undoubtedly eager to know more about the 2014 Nissan Qashqai but we have to wait just few days when its full reveal will happen.
Source: Nissan