No Limit Custom Porsche Panamera GP-970 [video]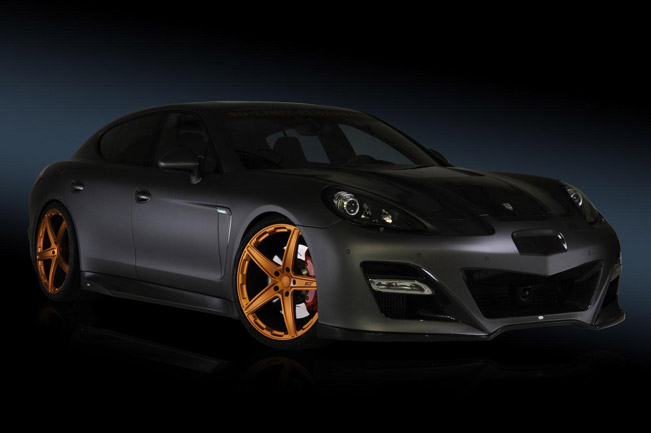 No Limit Custom has recently announced their project – GP-970, which is based on Porsche Panamera Turbo. The tuning company offers both styling and performance modifications and the number most likely is the amount of the horsepower delivered by the 4.8 liter twin-turbocharged V8 engine.
The exterior features a complete aerodynamics package including a new front bumper, bonnet, a pair of modified side skirts, roof spoiler and rear bumper. All parts are made from carbon fiber for maximum strength and lightness.
The GP-970 comes also with a complete sport exhaust system featuring cat back with throttle control in black or polished rounded.
It rolls a set of 9.5J x 22" wheels at the front fitted with 265/30 ZR22 tires and 11J x 22" with 315/25 ZR22 at the rear axle. The alloy wheels are custom manufactured by NLC.
Here is a nice video of Porsche Panamera GP-970 by DrGumoLunatic published in Youtube.
Enjoy!
Source: DrGumoLunatic via Youtube