Lambo Huracan GT3 Is Ready For The Next Challenge!

Lamborghini Huracan GT3 will make its North American GT3 racing debut with confirmed entries into the IMSA WeatherTech SportsCar Championship GT Daytona (GTD) class in 2016. The official debut will be in the 24-Hours at Daytona on January 30-31 with numerous more teams that continue Lamborghini's Squadra Corse's tradition of customer support.
SEE ALSO: DMC Develops Stage 4 Program for Lambo Huracan that Gives it 1088HP!
Lamborghini Motorsport program continues to build its racing ladder and what better opportunity to demonstrate its cababilities at the GT3 which is now, in fact, moved in North America. Furthermore, the GT3 program is the top step of the pyramid that includes Lamborghini Esperienza and Accademia and three Lambo Blancpain Super Trofeo vehicles. In fact, there are direct connections between two of the confirmed GT3 entries and the Lambo Blancpain Super Trofeo North America. Change Racing and O'Gara Motorsports will add Lamborghini Huracan GT3 programs in addition to the already existing Super Trofeo North America efforts in 2016.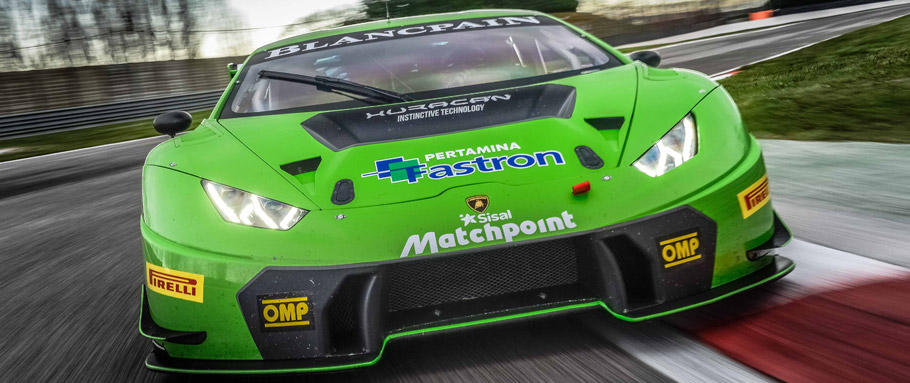 In fact, O'Gara Motorsport team owner Tom O'Gara has also been involved with the Super Trofeo series in North America since 2013, but this is the first time for the team to participate as solo entrant.
And now the Huracan GT3 will be eligible for all GT3 racing in North America. It will be introduced in both North America and Asia, after having proven itself in Europe during the Blancpain Endurance Series with Grasser Racing Team where it won the season opener at Monza, Italy in April.
Source: Lamborghini