Paint by Numbers: Honda's First in a Series of Environmental Film Shorts [VIDEO]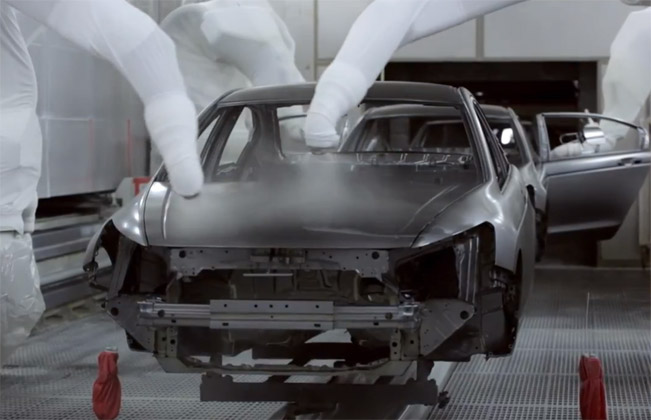 Honda has just released the first video in a series of short films. The goal is to highlight environmental initiatives undertaken by the brand. Honda's ultimate aim is to reduce the company's environmental impact and create a sustainable future.
The film series will focus on Honda's efforts at creating more fuel-efficient, low emissions vehicles. In addition, they will also show the efforts to lessen the impact of the company's manufacturing and logistics operations.
Below you can view the first film in the series, named "Paint by Numbers". You will understand the story of how a Honda senior staff engineer, Shubho Bhattacharya, developed the technology which reduces energy consumption in the automobile body painting process.
"The largest amount of energy that's consumed in a car factory is in the painting process. In fact, the painting process consumes about 60 percent of a typical car factory's energy consumption", says Bhattacharya.
The engineer created the Intelligent Paint Technology. As a result there is now decrease of CO2 emissions from painting operations by approximately 25 percent. This represents the reduction of approximately 10 000 metric tons of CO2 emissions per year at Honda's seven auto plants in North America.
Video Source: YouTube
Source: Honda