2013 Honda Accord Debut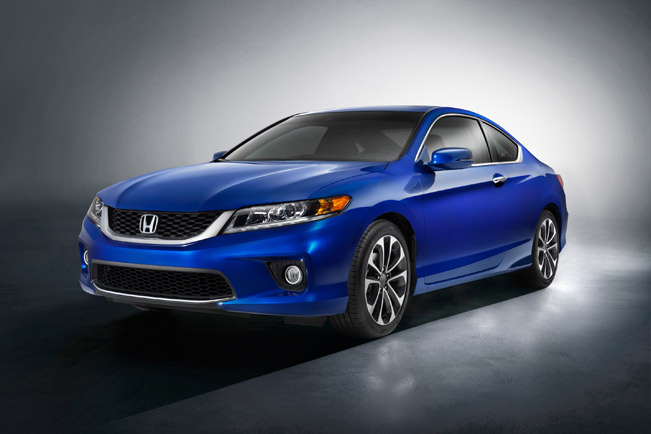 Introducing the 2013 Honda Accord and Accord Sedan which now boast a revised exterior that's been "designed to stand the test of time". More space inside is also promised. No word about the oily bits so for now we'll just have to make do with the design ques
Starting off with a redesigned grille, Honda accent on the sporty DNA of the family. That way the hood with its many lines and curves is also being complemented. Further back to the sides, a sense of emotion comes largely from the distinctive line that goes through the door handles and flares upward toward the rear. Another line defines the rocker panel and makes a clever little swoosh towards the end. At the back, an inward slope at the top of the fenders, leaves a curvy and purposeful stance.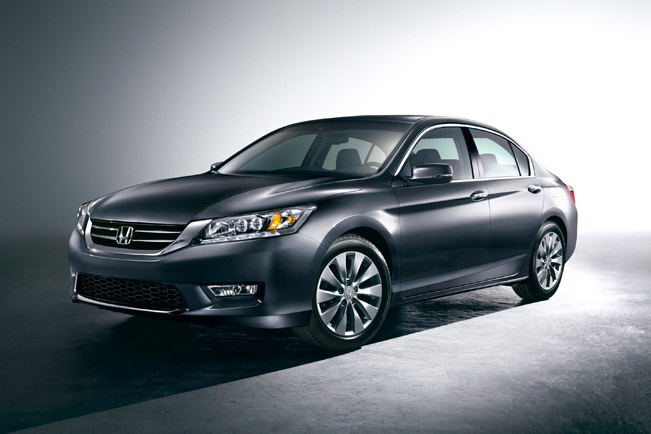 Inside, through the use of some Feng shui, more passenger and luggage space has been created. At the same time, both the 2013 Coupe and Sedan are actually shorter than previous models. "This car is the most sculpted and the most dynamic Accord yet," said Vicki Poponi, assistant vice president of product planning for American Honda. "Following Honda's long-held philosophy of 'man maximum, machine minimum,' the beautiful exterior evolved from a focus on interior space and the needs of the people inside it."
More information about the new Accord will be brought this fall right before the official release.
Source: Honda