Peugeot 208 HYbrid FE Concept [video]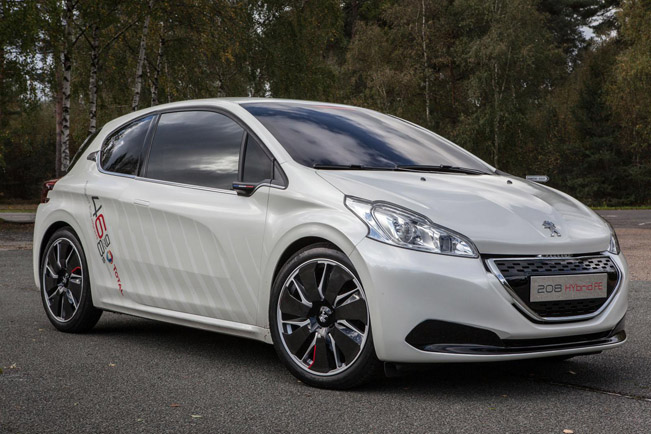 Peugeot has announced the 208 Hybrid FE Concept. The manufacturer has released a new video clip of the super-efficient hatchback capable of doing 134 mpg UK or 112 mpg US – 2.1 litres / 100 km with CO2 emissions of 46 g/km.
The 1.2 liter VTi three-cylinder engine and the electric motor have combined power of 108HP (80 kW). 0-100 km/h in 8.0 seconds, which is decent performance for such type of vehicle.
208 Hybrid FE Concept boasts composite body panels, carbon fiber components, a polycarbonate windshield and a lightweight suspension. There is also a new namic grille, a rear spoiler and 19" wheels with specially developed "Tall & Narrow" Michelin tires. Thanks to all these modifications, the hybrid 208 has Cd of less than 0.25.
Source: Peugeot