Peugeot Exalt Concept at the 2014 Beijing Motor Show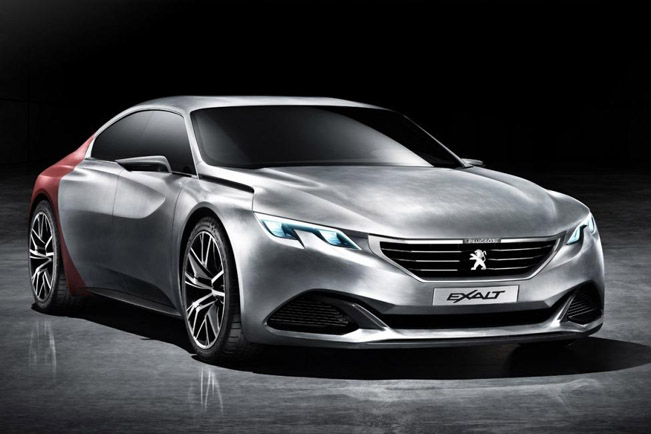 Peugeot has published two images of the the Exalt four-door Coupe Concept ahead of its official premiere scheduled for 2014 Beijing Motor Show in China. The stylish vehicle comes with a lot of nice technologies and innovations. The manufacturer teased this concept back in January and they said it would serve as a follow-up for the Onyx concept.
Peugeot Exalt Concept comes with a Hybrid4 powertrain featuring a petrol engine and an electric motor working together and having a combined output of 340HP (250 kW). Probably it will come with a rear-wheel-drive (RWD), which will be a lot appreciated by the sport Peugeot fans. The acceleration is expected to be somewhere around 5.5 seconds for 0-100 km/h and the top speed 250 km/h (155 mph) – electronically limited. Hopefully, they fit an LSD (limited-slip differential) for extreme fun.
The Exalt is described as an "association of crude steel and an efficient textile, Shark Skin, inspired by the structure of shark skin". There are no images of the interior, but there will be a lot of luxurious materials including fine leather, raw steel and ebony wood.
The Peugeot Exalt Concept will make its public debut on April 20th during the press day of the 2014 Beijing Motor Show.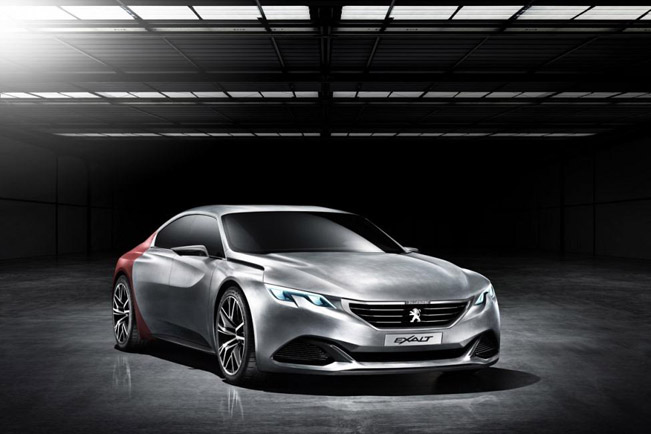 Source: Peugeot