Peugeot Exalt Concept - Full Details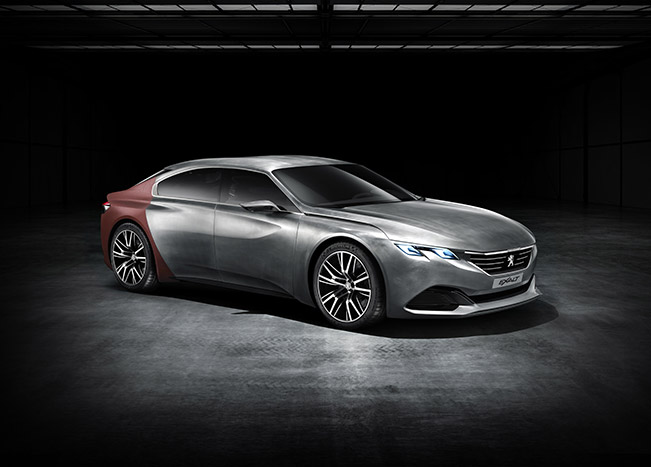 Peugeot has released full details about the all-new Exalt Concept, which will make official public debut at the 2014 Beijing Motor Show, this month. With Exalt, the French manufacturer shows their imposing vision of the saloon car by following the approach in 2012 with the Onyx Concept. Peugeot Exalt boasts radical styling choices and high-quality materials. Actually, it looks pretty good.
The Exalt Concept is pretty big car with an overall length of 4.7 meters and curb weight of 1,700 kg (3,750 lbs). Still, it is only 1.31 meters in height, so the stance is spectacular. Despite that, it has quite spacious interior boasting high-quality materials and nice extras. Speaking about the interior, it comes with a leather and wood trimmed steering wheel as well as a digital instrument cluster featuring two folding touchscreen displays. The first one is for the infotainment system and factions, while the second controls the Pure Blue air purification system and climate control.
Other nice features include bucket seats manufactured from a wool-based fabric and leather. There is also black ebony wood and carbon fiber trim finishing the unique look of the interior.
The most important in Exalt Concept is the powertrain - HYbrid4 includes a 1.6 liter THP turbocharged petrol engine with 273HP (201 kW) and 330Nm (243 lb-ft) of torque and a rear-axle mounted 68HP (50 kW) electric motor. The total output is 344HP (253 kW) delivered to AWD system through a 6-speed automatic gearbox. The gasoline engine is taken from Peugeot RCZ R.
Source: Peugeot