2014 Peugeot 308 SW Revealed Ahead Of Official Geneva Debut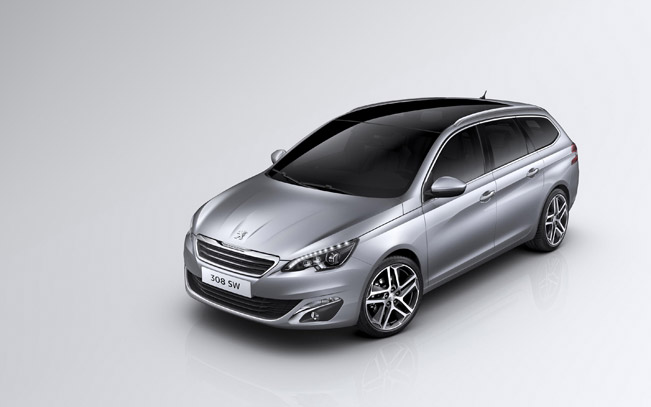 2014 Peugeot 308 SW is the next addition of the 308 range which will be offered by the French brand. The model has undergone en entire redesign in order to bring about more convenience, and high levels of competitiveness.
308 SW sports sleek proportions. It is 4.58m long and has a height of 1.47m). The generous dimensions provide ample volume, spaciousness, versatility and practicality. As a matter of fact, the car will offer 610dm3 of boot capacity which makes it a class-leader in the segment.
Furthermore, the 2014 Peugeot 308 SW will use Efficient Modular Platform (EMP2) which will contribute for the optimization of the weight and will deliver enhanced dynamic efficiency. In fact, the 2014 model is 140kg lighter than its predecessor and this greatly enhances the overall driving experience. The car will be equipped with BlueHDi unit which will emit just 85g/km of CO2.
The interior of this Peugeot offers modern, clean and clear i-Cockpit with new driving sensations. It is built with high quality materials and features a lot of details as well as offers great roominess.
2014 Peugeot 308 SW will make its official debut at the Geneva Motor Show in March and will go on sale across Europe in the Spring.
Source: Peugeot