How to make your old E-Class look like a Nissan GT-R? Piecha Design answers!

Piecha Design releases GT-R aerodynamic set for the Mercedes-AMG E-Class W212
We are announcing Piecha Design for tuner of the month, because of its unstoppable projects that keep coming to us. More importantly they are all great and rather unusual, and we are more than happy to share them with you! After making a modern variant of the iconic SL Roadster (link below), the designers are ready to introduce something rather special and a little bit strange. They have released a GT-R set (yes, like the Nissan GT-R) for the Mercedes AMG E-Class W212.
You won't see the latter in dealerships nowadays, because it was produced from 2009 until 2013. Although there has been some time since it went off production, the car still looks contemporary with its four angular eyes and prolonged posture.
SEE ALSO: How to make your 15 year old Mercedes SL Roadster look modern 
What really impressed us here was the name of the kit the tuning studio added: PIECHA GT-R aerodynamic set. We immediately rushed to read more about what it features. So, here are the details, which you might find intriguing too.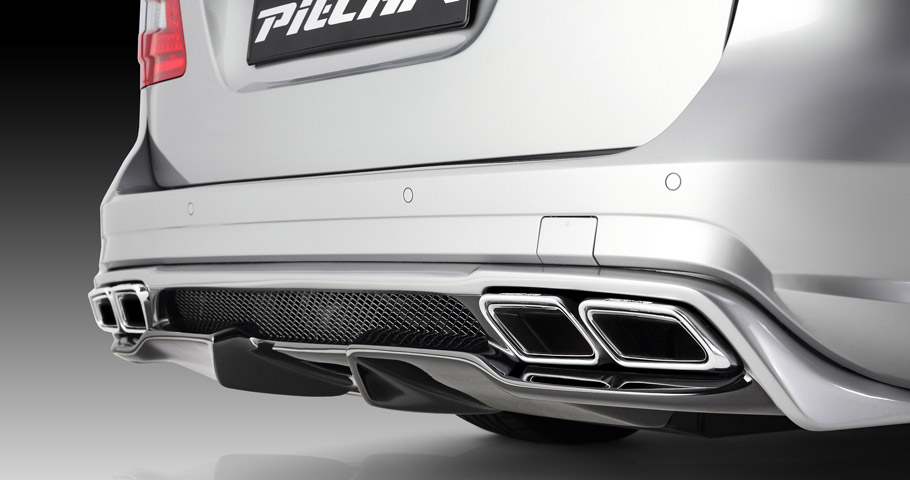 First, the kit is available for limos and T-models. It underlines the dynamic stance of the E-Class with the following in-house made parts: front flics and trims for the AMG side skirts, four-spot skirt LEDs, GT-R inspired rear diffusor (the star here) with its aluminium grid and GT sport-type exhaust (which also comes with various deflectors). The latter includes four oval QUADRO tailpipes sized 118 x 85 mm.
Packed with these goodies the Mercedes runs on 20-inch MP5-LXM alloys. The racing posture of the car is further supported by the new suspension parts. To be more specific, it is the digital electronic Airmatic module, which lowers the ride height by up to 50mm. Controlled by the CANBUS steering-wheel control panel, each axle can be eight-level-adjusted. The necessary details will be displayed on its screen.
Last, but not least, the E-class GT-R has been also given the PIECHA Power-Converter, but the tuner decided to keep the enhanced numbers a secret.
So, which one's next Piecha? Maybe the SLS AMG?
Source: Piecha Design