Porsche 997 Carrera S with Emotion Wheels Concave
This Porsche 997 Carrera S is equipped with new Emotion Wheels Concave. Looks fantastic, doesn't it? The philosophy behind these alloy wheel rims is pure geometry. In addition, the wheel bears the highly promising name "Concave" and has a characteristic inward bulging rim-star. Yet this is not the only characteristic of the Emotion Wheels Concave.
In particular the Porsche is equipped with Emotion Wheels Concave in the black matt finishing with the upgraded carbon-wrap finishing of the rim wells. The rims measuring 8.5x19 / 11x19 inches bear the original tires of the dimensions 235/35ZR19 and 295/30ZR19.
Another highlight here is that the rims are factory-fitted with fully winterproof light alloy wheel and a replaceable high-grade steel rim-well. This leaves little possibility for scrapes and damages which can happen even to the most experienced of all drivers.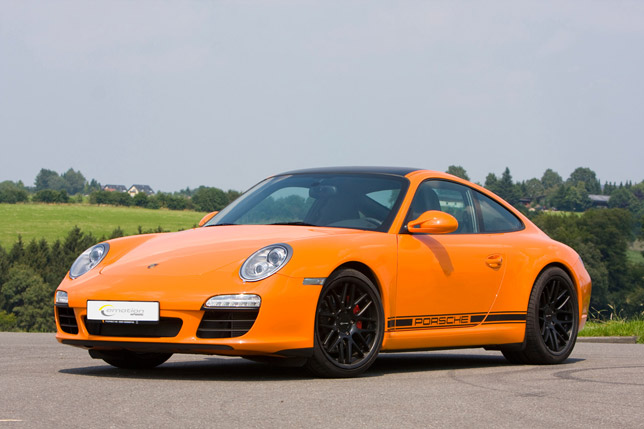 Source: Emotion Wheels